Here is a look at some of the different types of sandstone colours and styles that you can have installed by Select Paving. Available in various sizes and can be laid in multiple styles.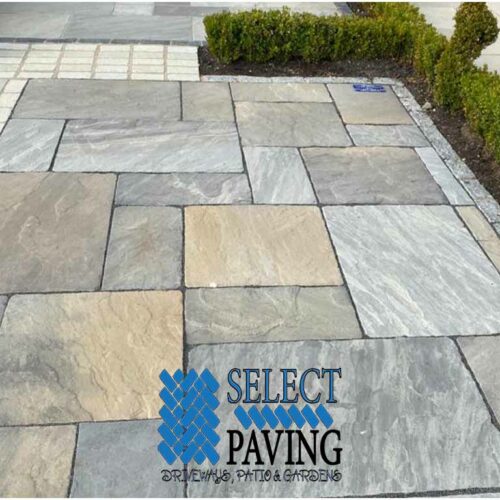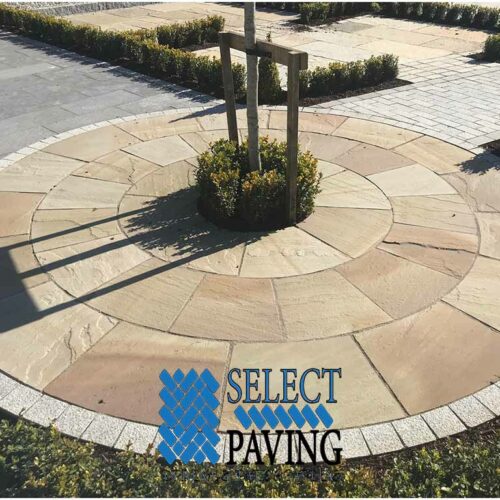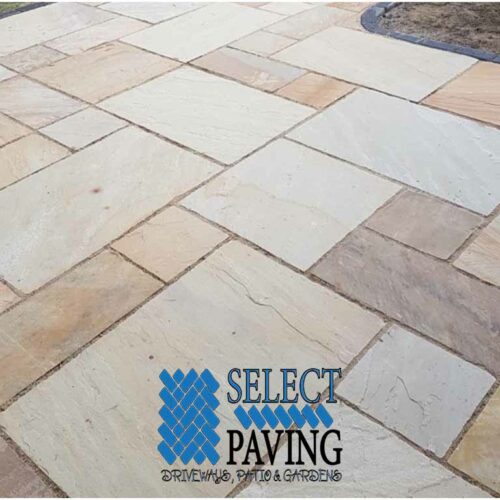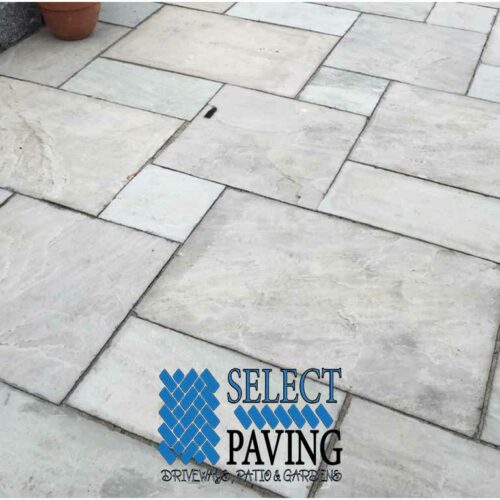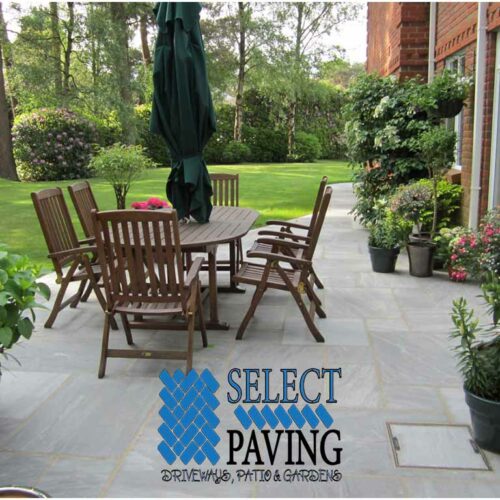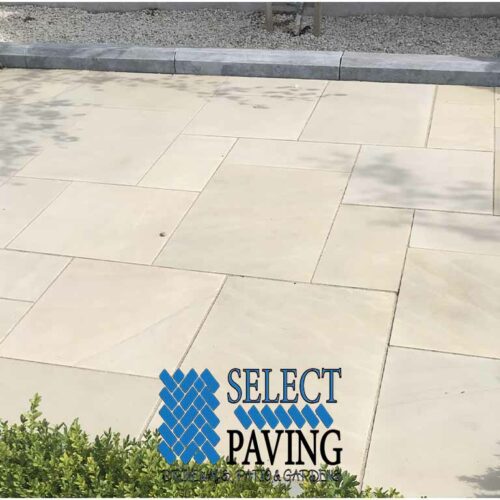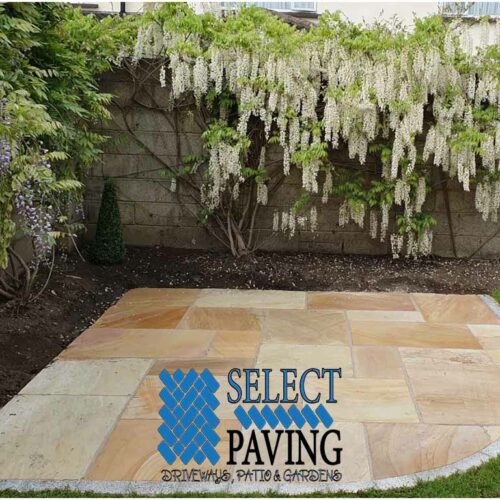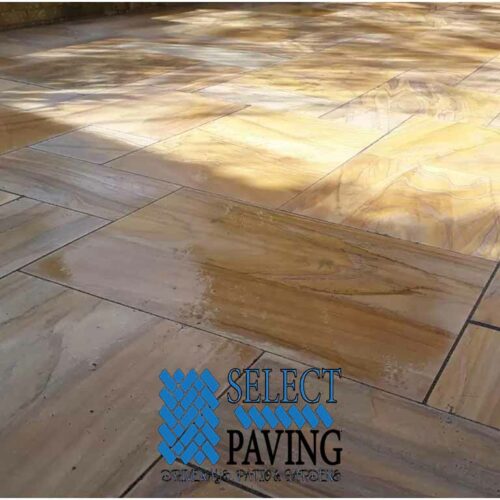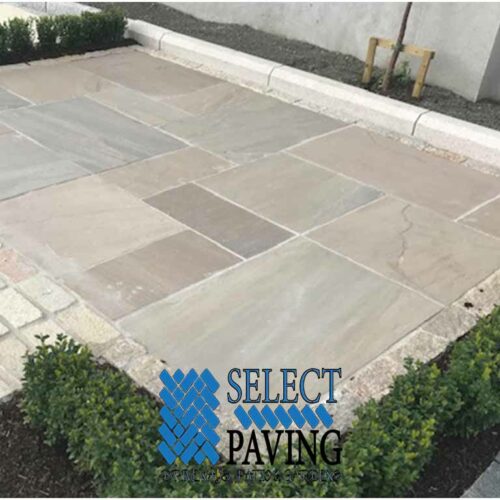 Sandstone is available in a variety of colours and sizes. This allows for a wide range of design options and can be laid in multiple styles like random ashlar, running bond, stacked bond, diagonal, circular and more.
We recommend using a multi-sized pack with the average sizes being 600 x 900, 600 x 600 and 600 x 300.
Sandstone is formed from sedimentary rock and is composed mainly of quartz and feldspar. It's quarried from natural deposits and then cut into slabs for laying.
The surface of the sandstone is then honed, flamed, bush-hammered or sandblasted to achieve a textured or smooth finish. The final product is a natural stone that is durable, long-lasting and adds a unique character to any outdoor space.
Sandstone products are natural and feature variations in colour, tone and pattern. This is a feature of natural stone, and the exact colours you will receive can never be pre-determined.
Other natural stone options for a patio include limestone and granite slabbing.
You can learn more about our patio installations using sandstone in Dublin or visit our contact page to schedule a free estimate.
We source our sandstone slabs from AllStone, which provides an excellent range of sandstone slabbing.