Block paving comes in a variety of not only styles but also types. It is available as standard concrete block paving, clay paver, or natural stone product. Understanding the difference can help you decide the paving you would like installed on your driveway or patio at your home.
Standard Concrete Block Paving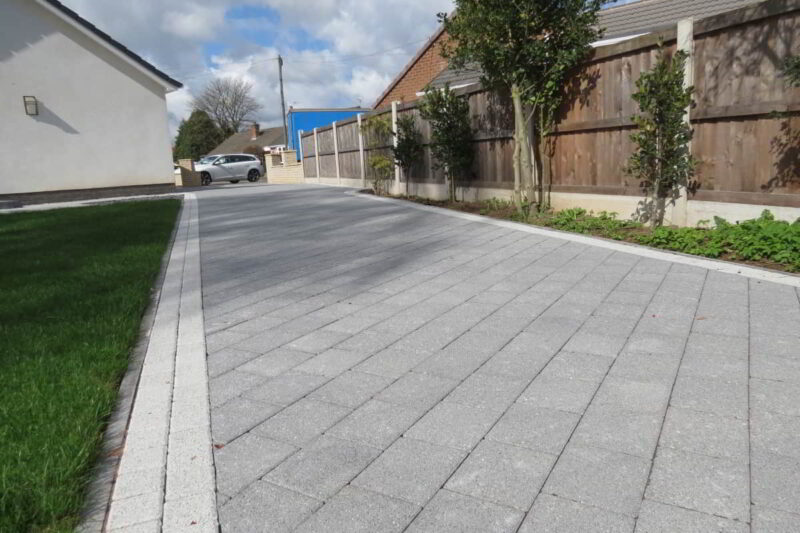 Standard block paving is made from crushed stone, sand and cement, mixed with added colour dye. They are poured into the moulding and vibrated to remove air bubbles in the mix. Once they have hardened over a period of days, they are de-moulded and stacked in pallets, ready for laying on a driveway.
Available in multiple sizes, they can be laid in various patterns, with Kilsaran and Tobermore being the most significant block paving manufacturers in Ireland from where we source our paving. The Corrib paving range and Tegula paving range are the most popular options.
Clay Pavers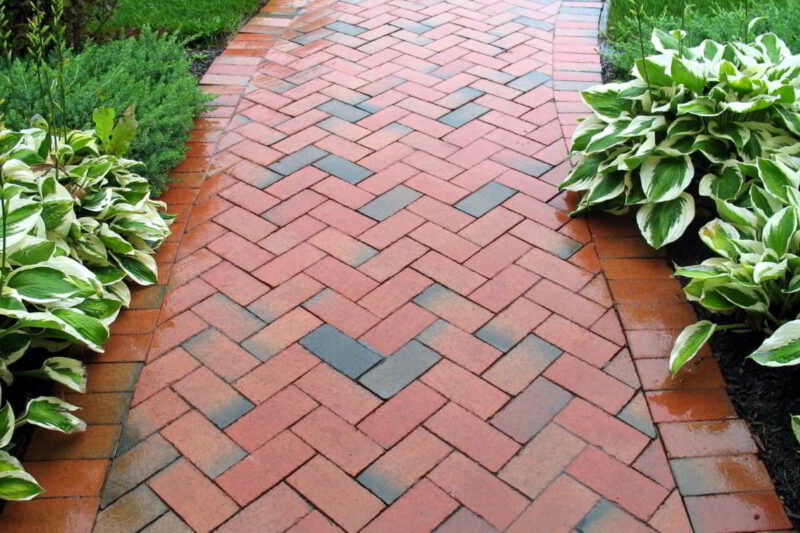 Clay pavers are made by moulding and firing clay at high temperatures. The clay is first mined and then ground into a fine powder. Water is added to create a clay mixture, which is then shaped into the desired form. The clay pavers are then dried and fired in a kiln at temperatures between 1000 and 1200 degrees Fahrenheit. This process hardens the clay, making it solid and durable. Once cooled, the clay pavers are ready to be laid on a driveway, patio, or hard-standing surface.
They are laid in the same style of standard block paving, with herringbone being the most common pattern. Dimensions are set to the same standard size of block paving as well.
Clay pavers can lose colour due to exposure to the elements and wear and tear. The colour of the pavers is determined by the type of clay used and the firing process, but they are available in a range of colours, such as Terracotta, Charcoal, Red and Buff. Clay pavers are glazed to protect the colour, but even glazed pavers will lose a little colour over a period of time. UV rays from the sun and exposure to water and chemicals can also cause discolouration.
Natural Stone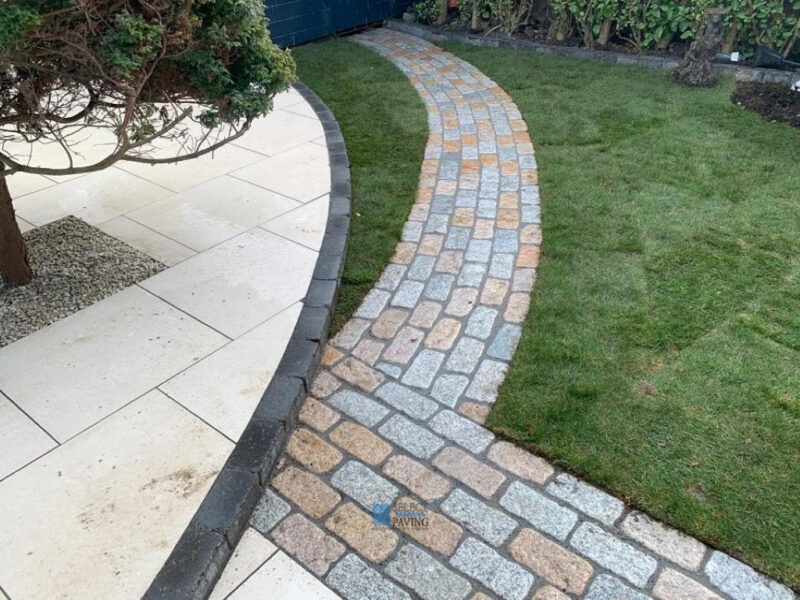 Natural stone blocks are made by extracting large blocks of stone from a quarry. After the stone is extracted, it is shaped using a diamond saw or laser calibration machine. The finished stone is polished and honed, stacked in pallets, and ready to lay on a driveway.
See more examples of our paving installation options with Lismore Paving, Kingspave Cobbles, Mellifont, Newgrange Paving, Slane Paving and more.
The most common type of natural stone is Cobblestones or Cobblelocks.