PATIO CONTRACTORS DUBLIN
Select Paving are patio contractors in Dublin. We provide a range of patio services that include all types of patio installations and repairs.
Get a free quotation on installing everything from natural stone to patios to paved patio areas and custom-tailored garden areas at your home in Dublin.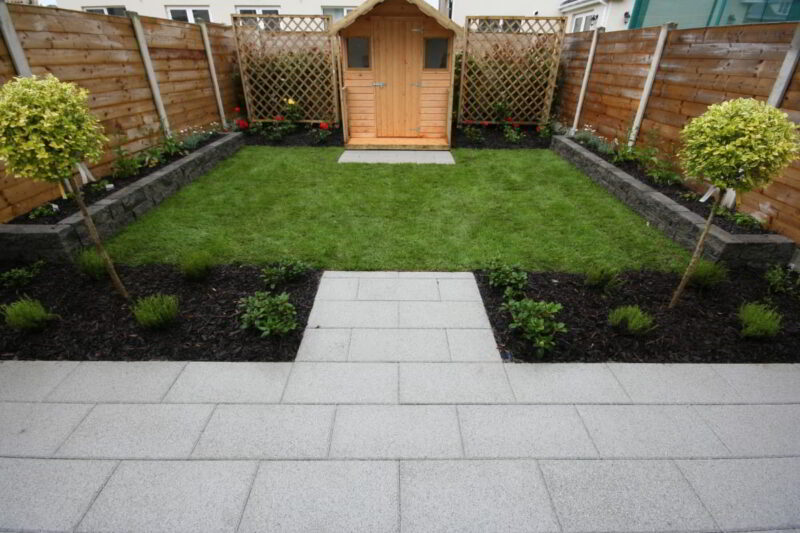 PATIO COMPANY
Choosing a patio can be a confusing prospect. Between the types of patios, the styling of it and the overall function of the patio has to be taken into consideration, along with the size of the area.
Select Paving has over 20 years of experience in helping customers choose the right patios for their homes in Dublin. Just check out some of our reviews to hear what previous clients say.
Our work is constantly reviewed to ensure that the quality of work never drops from the highest of standards that is expected of us. Along with standard patios, we offer options on porcelain tiled patios, limestone patio installations, and granite patios.
5 YEAR GUARANTEE ON OUR INSTALLATIONS
25 YEAR MANUFACTURER BACKED GUARANTEE*
To help you choose the right patio, we can provide you with samples of various natural and manufactured products to help you choose the perfect finish for your patio.
Our 5-year guarantee backs all our patio installations, and depending on your choice, the flagstones or slabbing will also be covered by a long-term manufacturer guarantee.
Select Paving ARE equipped to handle any size PATIO AREA. NO JOB TO SMALL OR LARGE  .....
Every one of our patios in Dublin is designed exclusively to customer requirements. Our free consultation will provide you with various ideas and options for your patio area.
If you live in Dublin and want a patio installed at your home, call Select Paving for a free no, obligation quotation. All work is overseen and handled directly by us. No 3rd party is involved at any stage.