Old Priory range slabbing is a product manufactured by Kilsaran and is designed to mimic sandstone flagstones.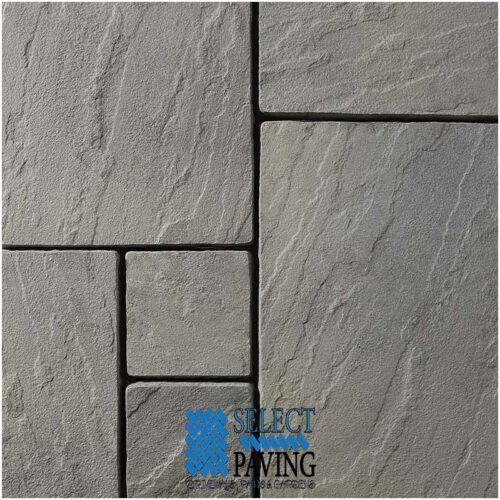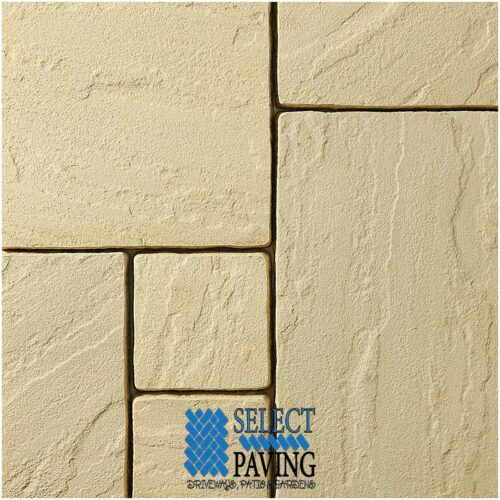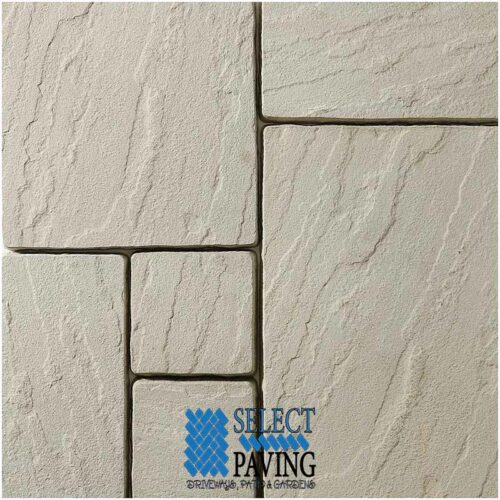 Kilsaran's Old Priory range is a concrete product with the look of historical sandstone; It can be used to create a patio or path or even laid casually as stepping stones in your garden.
We install the Old Priory range using 3 different sizes usually, but it can be laid using one size only.
Even though it is a beautiful slab, the difference in cost between natural sandstone and the Old Priory range is not significant enough for us to recommend installing it over natural sandstone.
It will lose some colour over time as a concrete product, whilst real sandstone will always hold its colour.