Camel Dust Sandstone Patio in Stillorgan, Dublin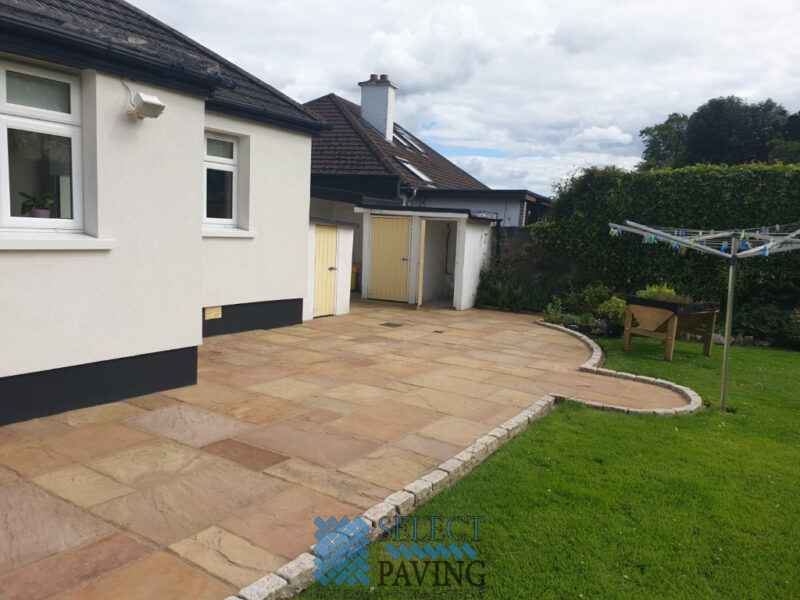 LOCATION
Stillorgan, Dublin, Ireland
Job Details
Take a look at this beautiful sandstone patio, supplied and carried out by Select Paving in Stillorgan, Dublin.
We started by taking out the original patio and we extended it significantly. Then we laid a new hardcore foundation on top of a heavy duty membrane to prevent weed growth.
We put down traditional cobblestone kerbing around the perimeter of the patio and laid the patio with Sandstone slabs in the Camel Dust hue.
Call Select Paving today at 01 – 6856262 and get your own patio transformed to enjoy it all year long. To find more info about our patio services in Dublin, check out our website.
The work was:
Patio in Stillorgan, Dublin, Ireland
Work Done: Excavated And Removed The Area, Removed The Garden, New Base Foundation Installed, Edging Kerbs Installed, Membrane Weed Block, New Step(s), New Lawn, Block Kerbs
Surfacing Material:
Artificial Grass, Granite Cobbles, Indian Sandstone
Read More