Porcelain tiles are hard-wearing and durable surfaces for any patio installation. Available in a range of colours and styles with our porcelain tilers able to lay the tiles in a variety of patterns.
Are you interested in having a porcelain tiled patio? Why not visit our porcelain patio contractors in Dublin to see how we can fit a new porcelain patio for you at an unbeatable price.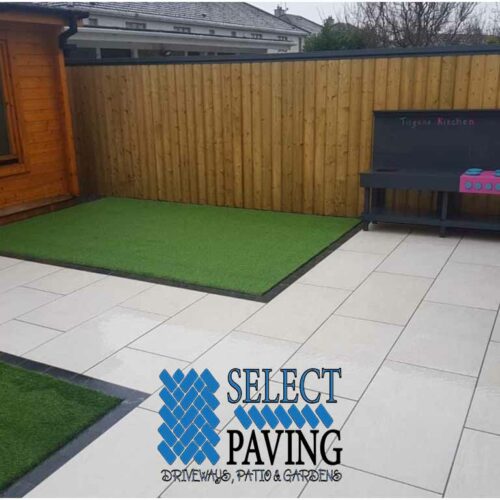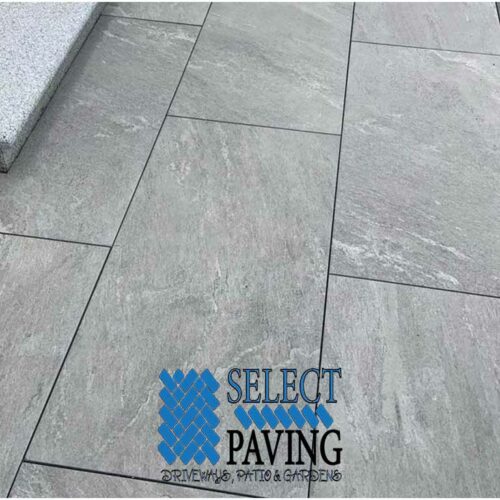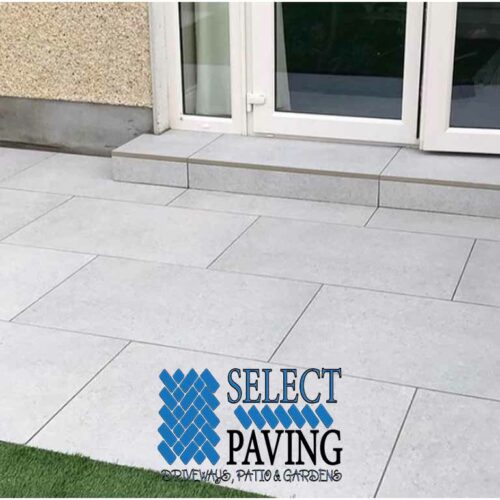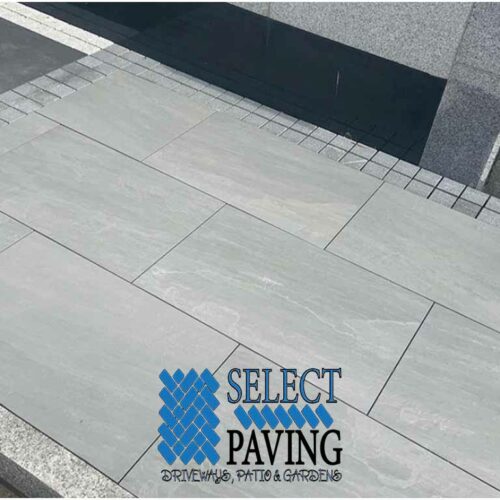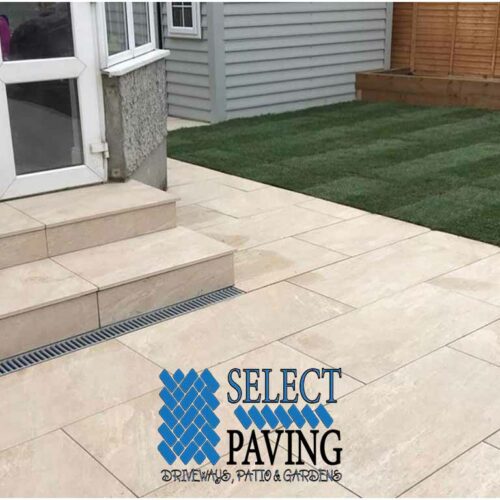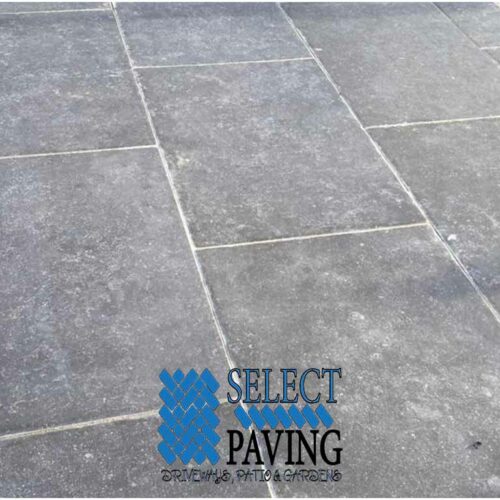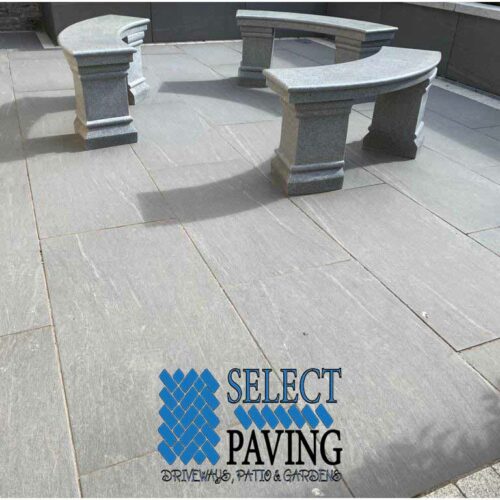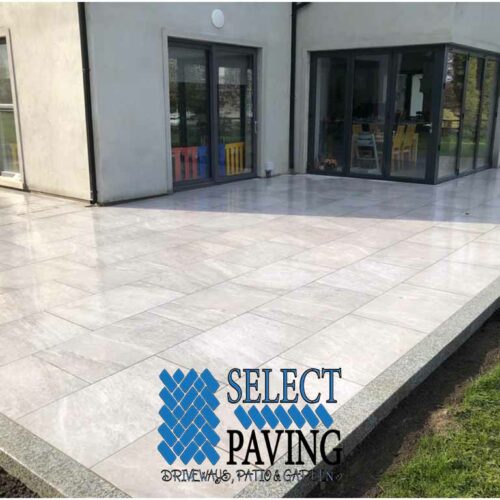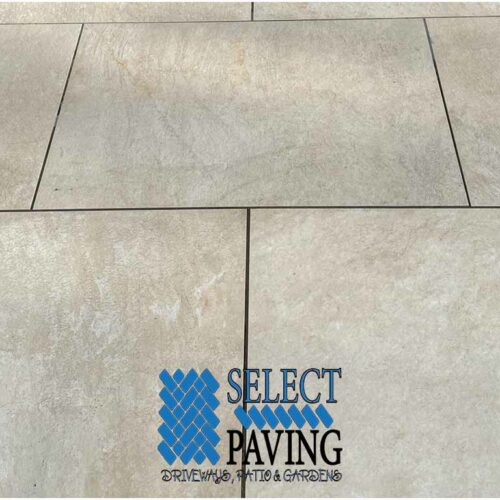 Porcelain tiles are made from a mixture of very fine clay, sand and feldspar. This mixture is moulded, pressed into the desired shape, and fired at high temperatures to remove more moisture from the tile.
This makes the tiles hard, dense and durable. To further improve the strength of the tile, grinding beads - crushed cement - are often added to the mix. Porcelain tiles are also fired at a higher temperature than ceramic tiles, making them more rigid and resistant to staining and wear.
The average sizes for Porcelain tiles in a patio are 600 x 900, 800 x 400, 1000 x 500, and 1200 x 300. Of course, this will depend on the type of porcelain tile you would like installed, as sizes will vary.
Our porcelain patios are installed on a wet mortar base, and each tile slab has slurry primer applied to it to help boost the adhesion of the tile.
You can learn more about our porcelain patio installation services in Dublin or view some of our completed porcelain tiling work on patios on this page.
We source our porcelain tiles from multiple sources with one of our main suppliers being AllStone, which provides an excellent range of porcelain tiling.