Newgrange Block Paving Driveway in Castleknock, Dublin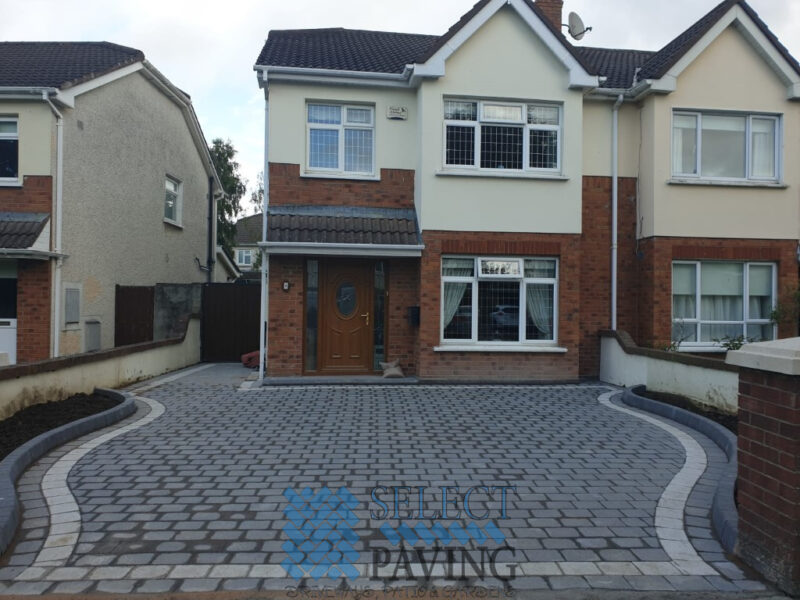 LOCATION
Castleknock, Dublin, Ireland
Job Details
Take a look at some during and after photos of this paved driveway project, supplied and carried out by Select Paving in Castleknock, Dublin.
First, we removed the original surface and installed new 804 hardcore base. Then we compacted it down and applied paving sand to the surface.
We installed the main paving with Newgrange Granite Charcoal Grey blocks and a decorative trim of Silver Grey blocks for contrast.
We also built a new wide front doorstep.
If you are looking for professional and experienced block paving driveway contractors in Dublin, Select Paving are the perfect choice for you. Call us today at 01 – 6856262.
The work was:
Driveway in Castleknock, Dublin, Ireland
Work Done: Excavated And Removed The Area, Removed The Garden, New Base Foundation Installed, Membrane Weed Block, New Step(s), Machine Rolled Base, Block Kerbs
Surfacing Material:
Block Paving, Newgrange Paving
Read More