Asphalt Driveway with Granite Steps in Castleknock, Dublin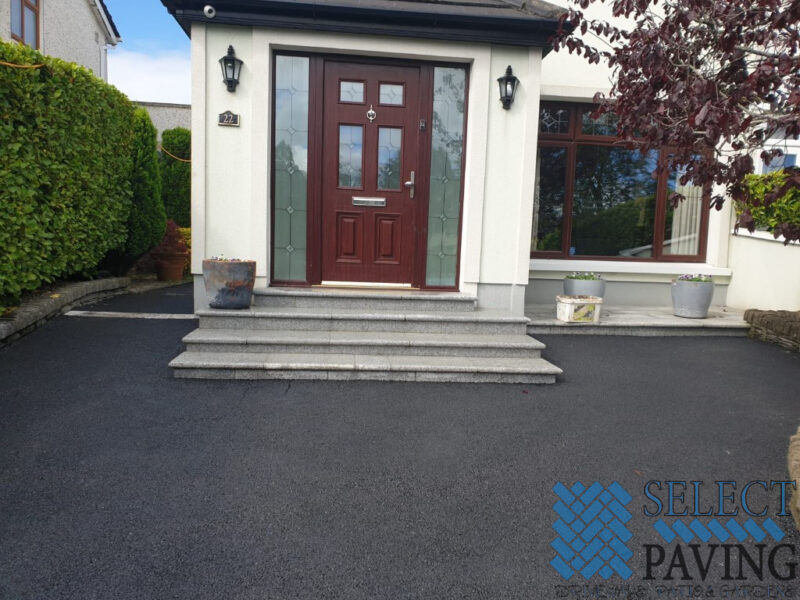 LOCATION
Castleknock, Dublin, Ireland
Job Details
This asphalt driveway has been supplied and carried out by Select Paving in Castleknock, Dublin.
We removed the original driveway and installed new hardcore 804 foundation.
Then we laid a granite borderline around the perimeter of the driveway. We also fashioned wide granite steps at the entrance to the house.
We poured down hot asphalt all over the surface and machine rolled it down to be perfectly smooth.
Select Paving are professional and affordable asphalt and tarmac contractors in Dublin, with many years of experience. Call us today to request a free quote.
The work was:
Driveway in Castleknock, Dublin, Ireland
Work Done: Excavated And Removed The Area, Graded Off The Area, New Base Foundation Installed, Paving Border Installed, New Step(s), Machine Rolled Base
Surfacing Material:
Asphalt
Read More