Patio Installation in Lucan, Co. Dublin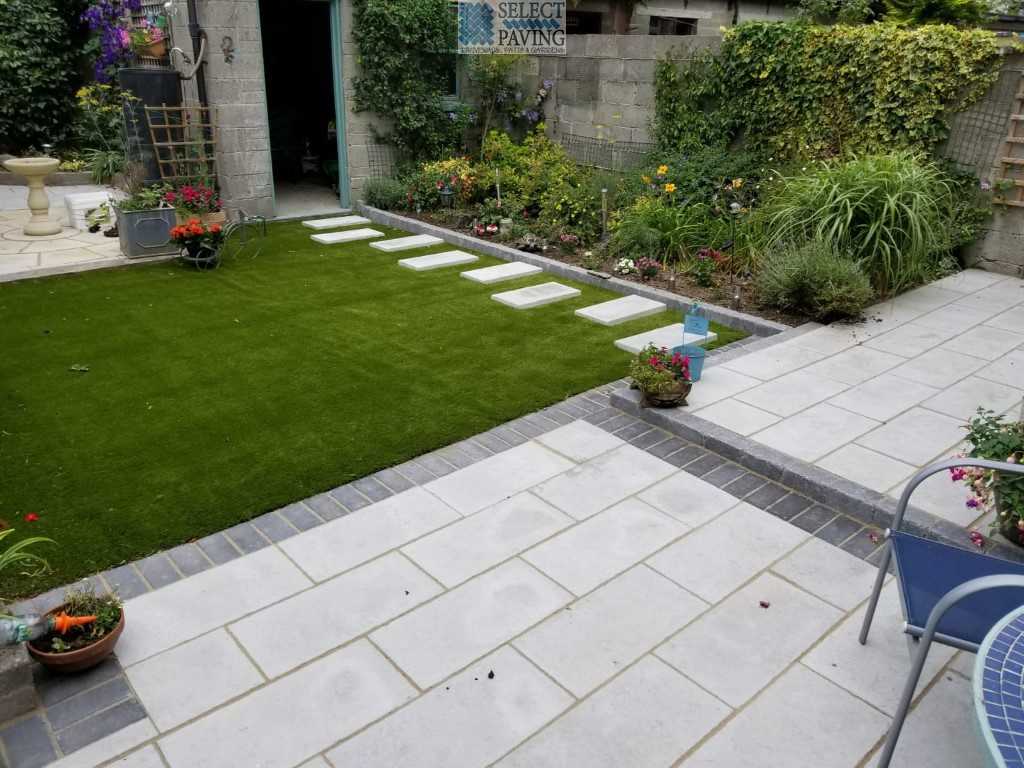 LOCATION
Lucan, County Dublin, Ireland
Job Details
Completed patio installation in Lucan, Co. Dublin. New patio with the elevated area. Tumbled large kerb blocks used as restraints for flower beds and for the elevated area. Charcoal Kilsaran paving block used as a border around the patio area. Stepping stones laid on the new artificial lawn that was installed.
The flagstones are the Old Priory range from Kilsaran with an old grey colour. Call us today to schedule a quote for a patio in Lucan. Experts at installing patio and garden areas at unbeatable prices.
If you would like to know more or would like a quote for paving in Dublin, make sure to get in touch. Free quotes, quality work and all of it done by a local paving company.
The work was:
Patio in Lucan, County Dublin, Ireland
Work Done: Excavated And Removed The Area, Extended The Area As Agreed, New Base Foundation Installed, New Lawn, Slabbing
Surfacing Material:
Artificial Grass, Old Priory Range
Read More