Tegula Paving Driveway with Raised Flower-Beds in Howth, Dublin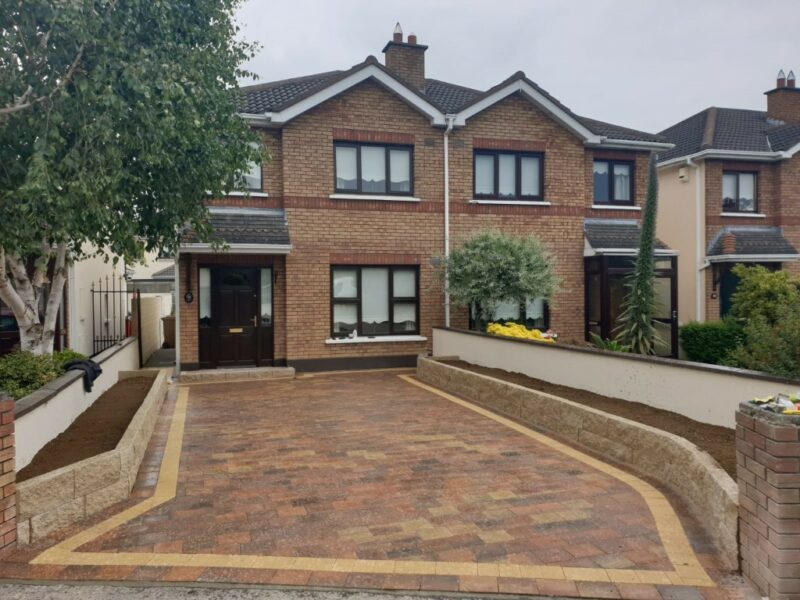 LOCATION
Howth, Dublin, Ireland
Job Details
This Tegula paving driveway has been recently completed by Select Paving in Howth, Dublin.
First we took out the original driveway and replaced the old base with a new one.
We built high raised flower-beds on both sides of the driveway and filled them with fresh topsoil. We laid the driveway with Brindle Tegula pavers and enclosed it with single Brindle/single Buff border for a nice contrast.
To see more of our paved driveway services in Dublin, check out our website. You can reach out to Select Paving via social media or via phone at 01 – 6856262 from 9 AM to 6 PM, Monday to Saturday.
The work was:
Driveway in Howth, Dublin, Ireland
Work Done: Removed Trees and Bushes, Extended The Area As Agreed, New Base Foundation Installed, Retaining Wall Built, New Flowerbeds
Surfacing Material:
Block Paving, Connemara Wall Edging, Lismore Paving, Tegula Paving
Read More