Flags & Gravel Patio and Driveway in Howth, Dublin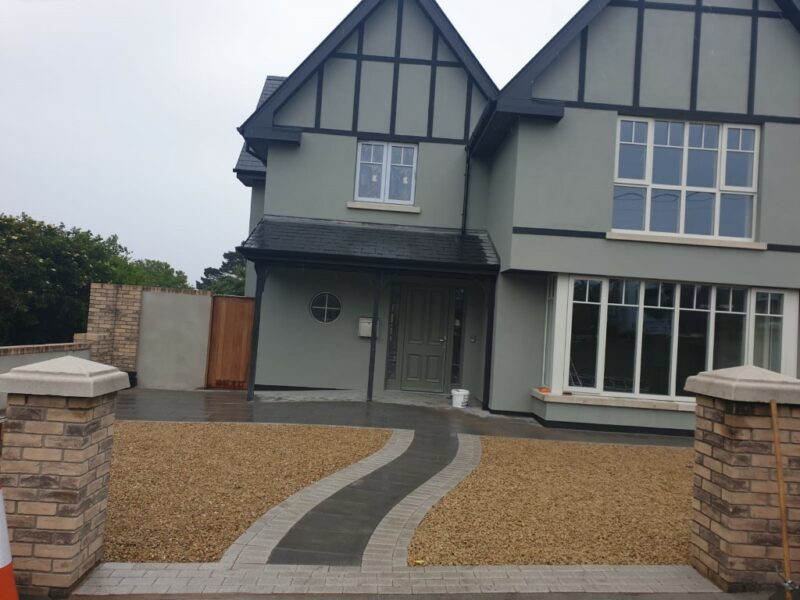 LOCATION
Howth, Dublin, Ireland
Job Details
This patio and driveway project has been supplied and carried out by Select Paving in Howth, Dublin.
In both areas we first took out the original surfaces. We installed new hardcore base on top of a heavy duty membrane and compacted them down.
Our team laid the driveway with Black Granite flagstones and Silver Granite cobbles for contrast. In both front corners of the driveway, we put up new raised flower-beds.
The Ballylusk Golden gravel, that we used for the remaining areas, was anchored down with gravel stabilizers.
We used the same technique while laying the patio, however we opted for Grey Granite flagstones for a change.
Call Select Paving Dublin today at 01 685 6262 to request a free quote or to schedule an appointment. Should you require more information about gravel driveway services in Dublin, head over onto our website.
The work was:
Driveway, Patio in Howth, Dublin, Ireland
Work Done: Excavated And Removed The Area, Extended The Area As Agreed, Removed The Garden, New Base Foundation Installed, Membrane Weed Block, New Pathway, Machine Rolled Base
Surfacing Material:
Classic Flag, Gravel Stone
Read More