Tegula Paving Driveway in Baldoyle, Dublin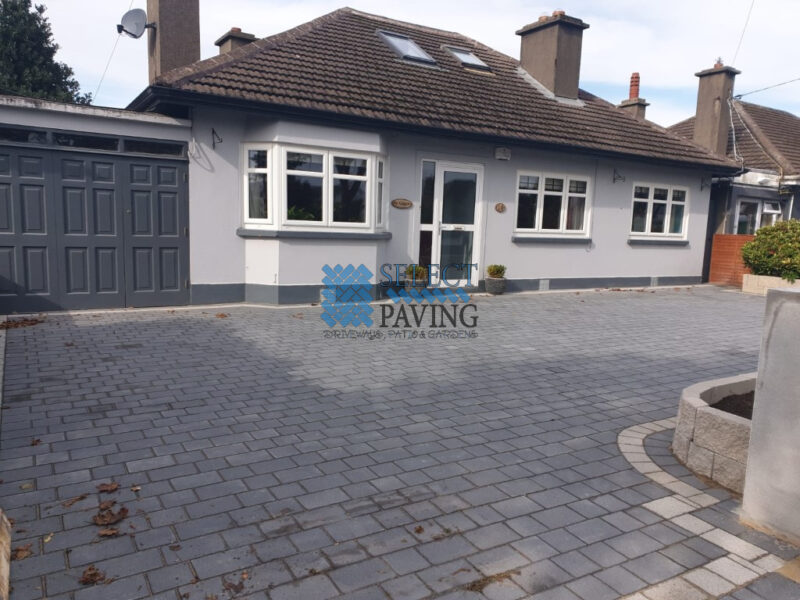 LOCATION
Baldoyle, County Dublin, Ireland
Job Details
Take a look at some during and after photos of this Tegula paving driveway project, completed by Select Paving in Baldoyle, Dublin.
First we dug out the original driveway and installed new 804 hardcore base with heavy duty membrane underneath.
Then we built up beautiful raised flower-beds along the front wall and the side.
We laid the driveway with Charcoal Tegula paving blocks and we gave it a contrasting Light Grey border to match the flower-beds.
Select Paving are reliable and professional block paving contractors covering all of Co. Dublin. Call us today to schedule an appointment or to request a free quote!
The work was:
Driveway in Baldoyle, County Dublin, Ireland
Work Done: Removed Trees and Bushes, Excavated And Removed The Area, Removed The Garden, Graded Off The Area, New Base Foundation Installed, Membrane Weed Block, New Flowerbeds, Machine Rolled Base, Block Kerbs
Surfacing Material:
Block Paving, Connemara Wall Edging, Tegula Paving
Read More