Tegula Paved Driveway in Collinswood, Dublin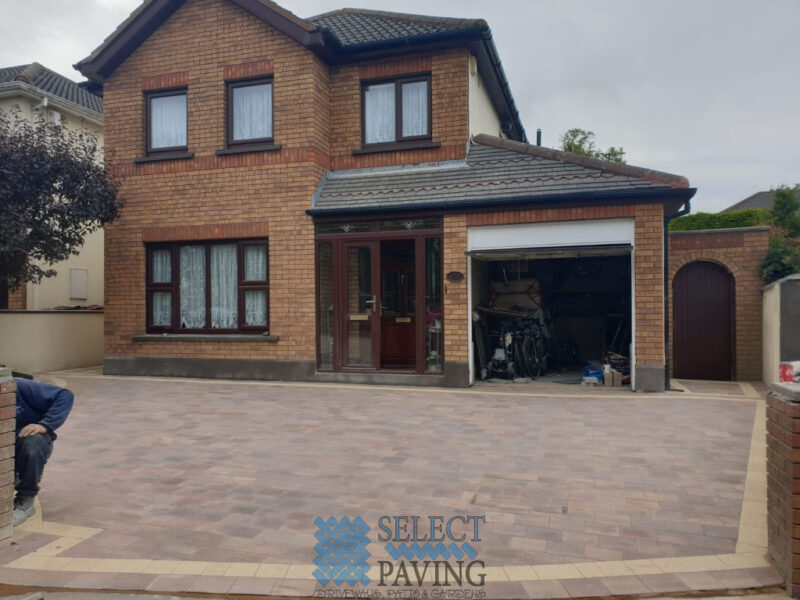 LOCATION
Collinswood, Beaumont, Dublin, Ireland
Job Details
This paved driveway project has been recently supplied and carried out by Select Paving in Collinswood, Dublin.
We started by removing the old concrete driveway, lawn and some trees.
We put down a new hardcore base with heavy-duty membrane sheeting underneath.
Then we laid the driveway with Brindle Tegula pavers with a contrasting Buff border.
Visit our website to find out more about our block paving driveway services in Dublin. Our team at Select Paving is on hand to provide you with a no-obligation quote on your own driveway project. We are looking forward to hearing from you soon.
The work was:
Driveway in Collinswood, Beaumont, Dublin, Ireland
Work Done: Excavated And Removed The Area, Extended The Area As Agreed, Removed The Garden, New Base Foundation Installed, New Drainage System, Membrane Weed Block, New Flowerbeds, Machine Rolled Base
Surfacing Material:
Block Paving, Tegula Paving
Read More