Tarmacadam Driveway with Cobblestone Borderline in Blanchardstown, Dublin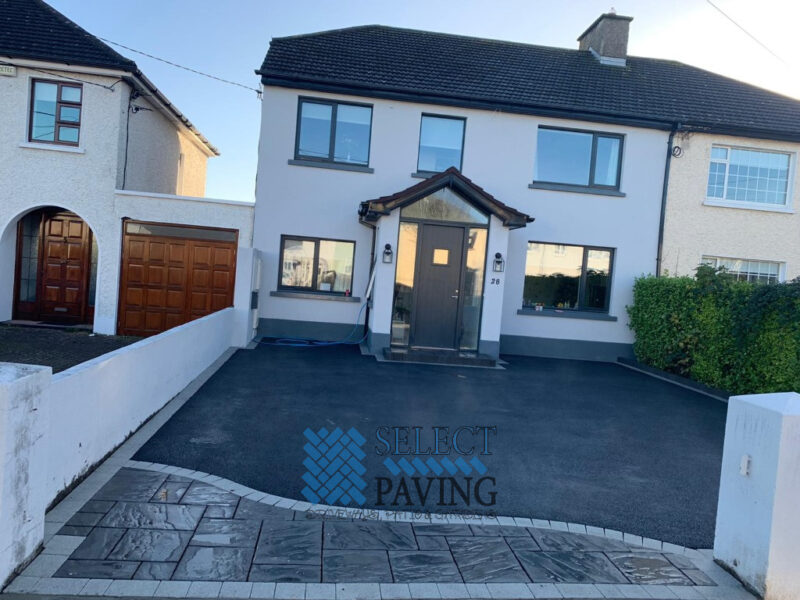 LOCATION
Blanchardstown, Dublin, Ireland
Job Details
Here are some before and after photos of this tarmacadam driveway, supplied and carried out by Select Paving in Blanchardstown, Dublin.
Driveway features:
Removal of the old surface
New hardcore base
Cobblestone paved borderline
Belevedere flagstone apron with matching doorstep
Tarmacadam top finish
Select Paving are experienced and professional tarmac driveway contractors in Co. Dublin. Call us today to make an appointment or to get a free quote on your own driveway project.
The work was:
Driveway in Blanchardstown, Dublin, Ireland
Work Done: Excavated And Removed The Area, Extended The Area As Agreed, New Base Foundation Installed, Paving Border Installed, New Step(s), Flagstones
Surfacing Material:
Belvedere Flagstones, Tarmac
Read More