Driveway with Ballylusk Gravel and Composite Decking Patio in Blanchardstown, Dublin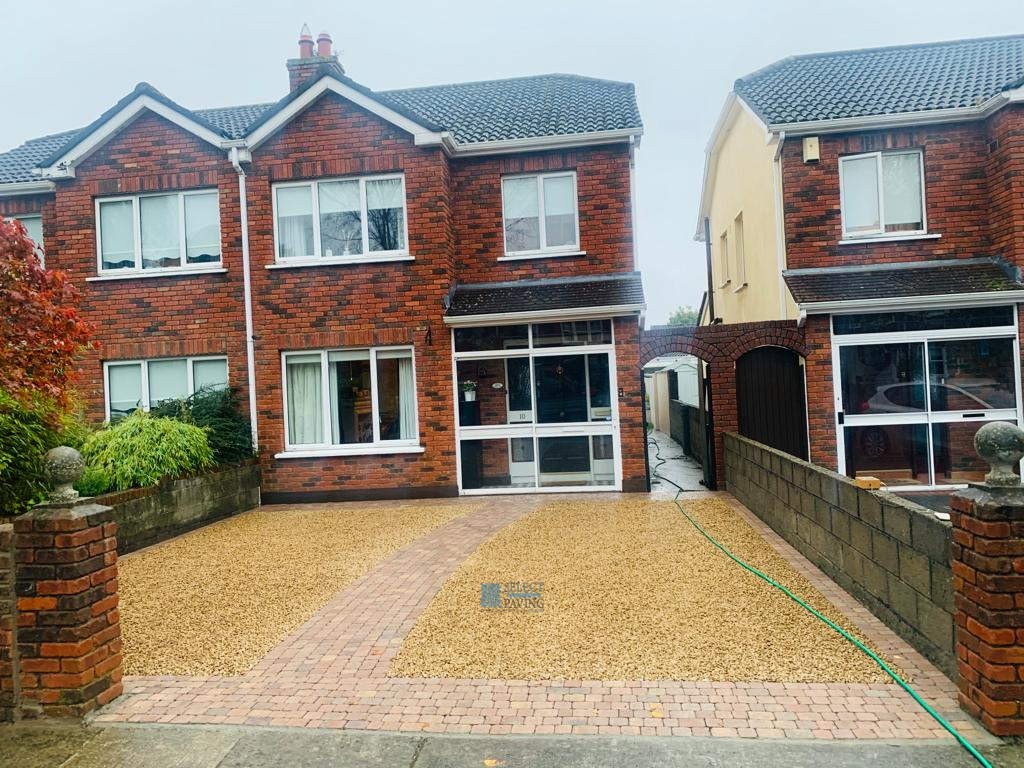 LOCATION
Blanchardstown, Dublin, Ireland
Job Details
A beautiful new driveway and patio have been installed by Select Paving in Blanchardstown, Dublin.
We installed the driveway with golden Ballylusk gravel and a rustic cobblestone apron. For the patio, we used composite decking that will never rot, will retain colour and requires very little maintenance.
Select Paving is professional and established gravel driveway contractor based in Dublin with hundreds of projects in the portfolio. Check our website for more!
The work was:
Driveway, Patio in Blanchardstown, Dublin, Ireland
Work Done: Excavated And Removed The Area, Extended The Area As Agreed, Paving Border Installed, Membrane Weed Block, Machine Rolled Base, Composite Decking
Surfacing Material:
Decking, Gravel Stone
Read More