Tarmac Driveway with Two Patio Areas and New Garden Shed in Stillorgan, Dublin - part 2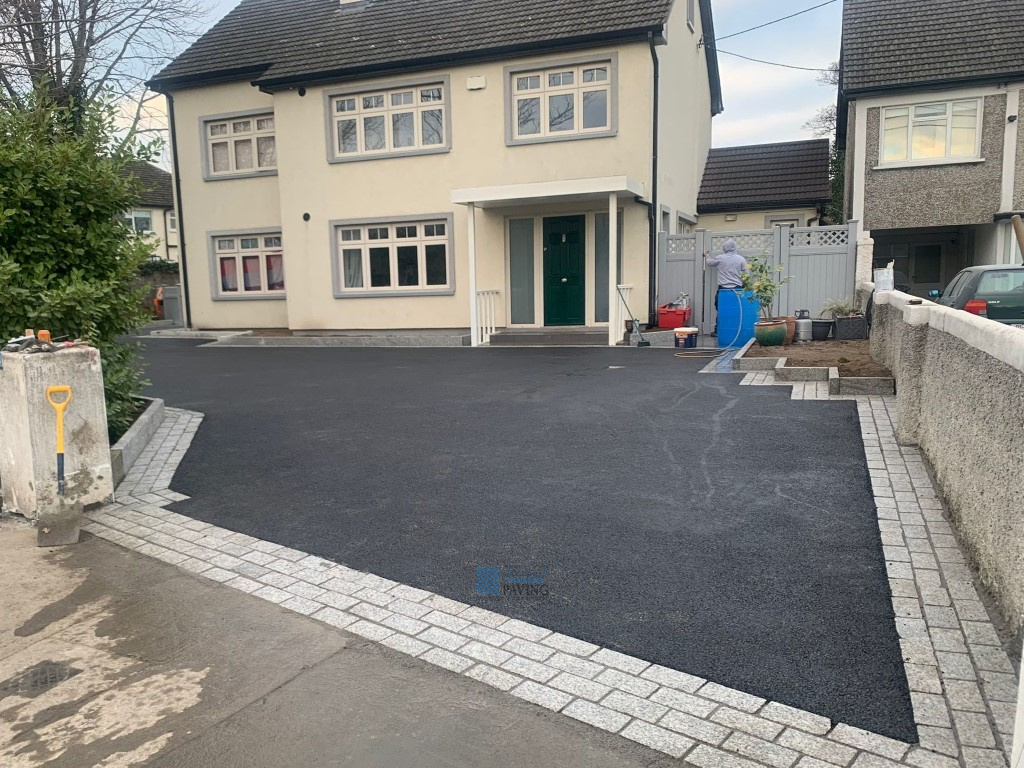 LOCATION
Stillorgan, Dublin, Ireland
Job Details
At the front of the house, we installed a new tarmac driveway. We dug out the original surface and laid a new hardcore foundation. We enclosed the tarmac with granite kerbing and granite cobblestones around the perimeter. We created raised flowerbeds with fresh topsoil.
Finally, we also installed new PVC fencing and a picket gate at the sides.
See part 1 for the back patio transformation!
This was a massive project, and we believe our customers will benefit from it for many years to come!
The work was:
Driveway in Stillorgan, Dublin, Ireland
Work Done: Excavated And Removed The Area, New Drainage System, Installed New Recessed Covers To Replace Manhole Covers, Raised Existing Gulleys/Drains To A Suitable Height, Natural Stone Border, Wooden Fencing
Surfacing Material:
Asphalt, Granite Cobbles, Wooden Fencing
Read More