Rustic Block Paving Driveway in Drumcondra, Dublin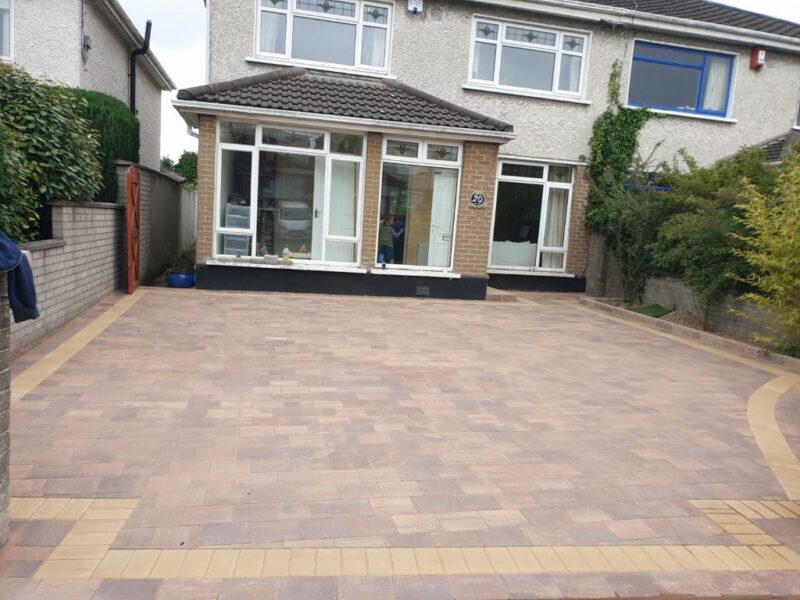 LOCATION
Drumcondra, Dublin, Ireland
Job Details
Take a look at some pictures of this driveway project, completed by Select Paving in Drumcondra, Dublin.
First we took out the original driveway and laid down new, hardcore foundation with a heavy duty membrane underneath.
Then we topped it with sand and screeded it down. We laid the driveway with Rustic paving bricks with a border of Gold for contrast.
We also fashioned a new doorstep to match the new driveway design.
Contact Select Paving Dublin at 01 – 6856262 and bring your own block paving driveway to life with our professional team. For more details about our block paving services in Dublin, head over onto our website.
The work was:
Driveway in Drumcondra, Dublin, Ireland
Work Done: Excavated And Removed The Area, Extended The Area As Agreed, New Base Foundation Installed, Membrane Weed Block, Machine Rolled Base, Block Kerbs
Surfacing Material:
Block Paving, Lismore Paving
Read More