Calderwood Avenue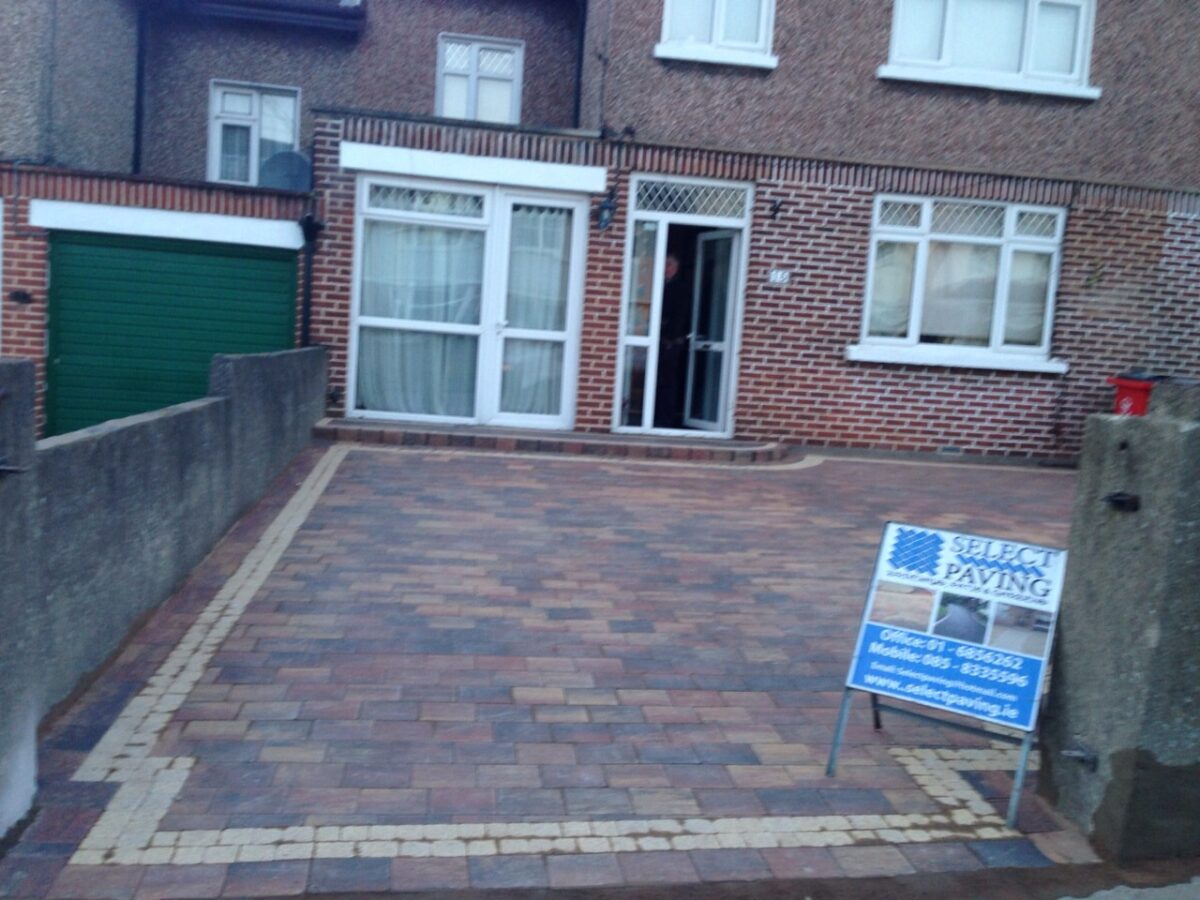 LOCATION
Drumcondra, Dublin, Ireland
Job Details
The existing driveway, made up of a concrete base, was removed. We installed a new driveway made up of one sized paving block from Kilsaran, which we installed in a staggered style. We used a small cobble set border contrasting with the main driveway paving block colour to enhance it. We inserted a new step area for the client as well.
The step we ran was much more extensive than average since the front of the house had two entry and exit doors that needed covering.
What do you think of it? Looking for something similar? Feel free to call us now, and we would be happy to come out and give you a free quotation.
Select Paving, serving Dublin for all its paving and tarmac needs.
The work was:
Driveway in Drumcondra, Dublin, Ireland
Work Done: Excavated And Removed The Area, New Base Foundation Installed, Membrane Weed Block, New Step(s), Machine Rolled Base
Surfacing Material:
Block Paving, Lismore Paving
Read More