Patio with Belvedere Curragh Gold Slabs in Ballymun, Dublin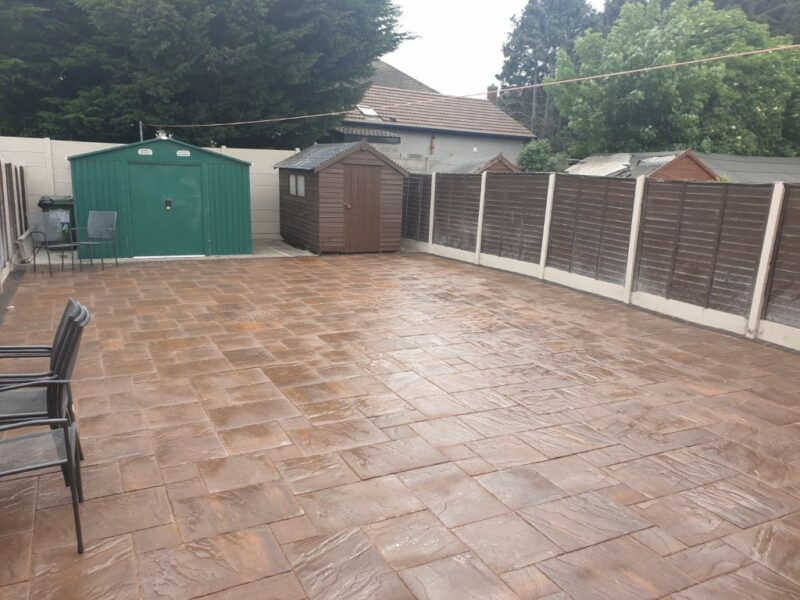 LOCATION
Ballymun, Dublin, Ireland
Job Details
Take a look at these before and after pictures of a patio completed by Select Paving in Ballymun, Dublin.
First we took out the existing chipped patio and lawn to extend the usable surface in the back yard. Then we put down a new foundation of 804 stone on top of a heavy duty weed protective membrane.
We laid the patio with the Belvedere Curragh slab packs in Gold in various sizes for an interesting look and bordered them with a row of charcoal bricks for contrast.
Visit our website to see more of our patio services in Dublin. Call Select Paving Dublin today at 01 – 6856262 and get your patio remodeled just in time for summer!
The work was:
Patio in Ballymun, Dublin, Ireland
Work Done: Excavated And Removed The Area, Extended The Area As Agreed, Removed The Garden, New Base Foundation Installed, Paving Border Installed, Membrane Weed Block
Surfacing Material:
Belvedere Flagstones
Read More