Newgrange Granite Patio in Palmerstown, Dublin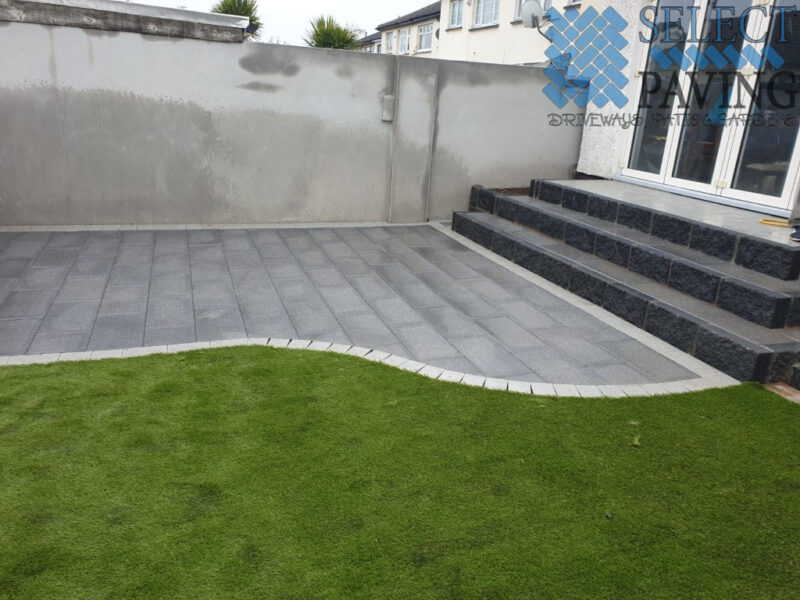 LOCATION
Palmerstown, County Dublin, Ireland
Job Details
This new patio has been recently installed by Select Paving in Palmerstown, Dublin.
First we dug out the original patio and steps and laid down a new foundation. We built a new wide 3-tiered step onto the patio.
For this project we used Black Newgrange Granite flagstones for the main paving and Silver ones for the borderline.
Finally we filled the rest of the area with low maintenance artificial grass.
If you are looking for a professional patio contractor in Dublin, Select Paving are the right choice for you. Call us today at 01 685 6262 and get your own patio transformed for the summer season!
The work was:
Patio in Palmerstown, County Dublin, Ireland
Work Done: Excavated And Removed The Area, Removed The Garden, New Base Foundation Installed, Membrane Weed Block, New Step(s), Flagstones, Machine Rolled Base
Surfacing Material:
Artificial Grass, Newgrange Flagstones
Read More