Gravel Driveway with New Pillars in Artane, Dublin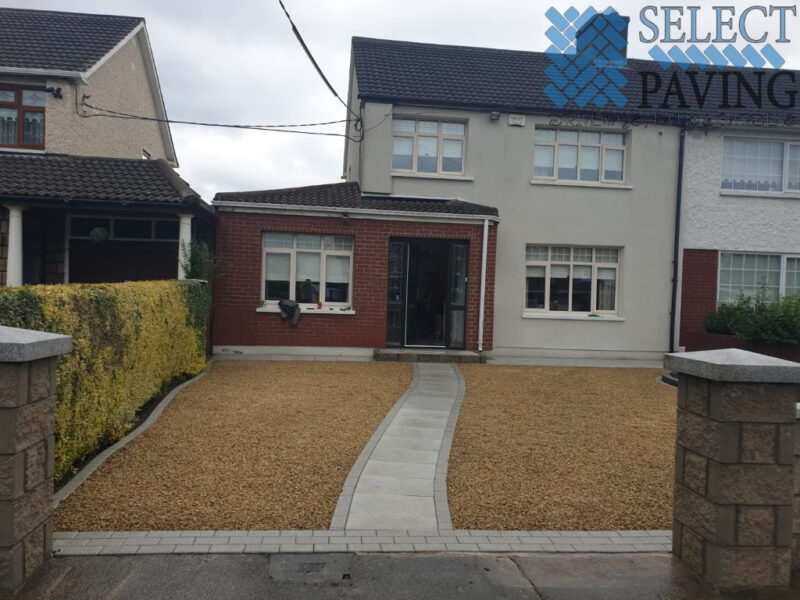 LOCATION
Artane, County Dublin, Ireland
Job Details
This gravel driveway has been recently finished by Select Paving in Artane, Dublin.
First we dug out the original driveway and laid down a new foundation. Then we built new pillars and wall with Granite cappings on top.
We created a little footpath and doorstep, using Granite slabs and borderline. In one of the corners we created a curved raised flower-bed.
Finally we topped the surface with gravel chippings and raked them smooth.
Select Paving provide affordable and quality installations of gravel driveways in Dublin. We are looking forward to hearing from you soon!
The work was:
Driveway in Artane, County Dublin, Ireland
Work Done: Excavated And Removed The Area, New Base Foundation Installed, Natural Stone Border, Membrane Weed Block, New Step(s), New Flowerbeds, New Pathway, Machine Rolled Base, Block Kerbs
Surfacing Material:
Granite Cobbles, Granite Slabs, Gravel Stone
Read More