Driveway Installation in Artane, Dublin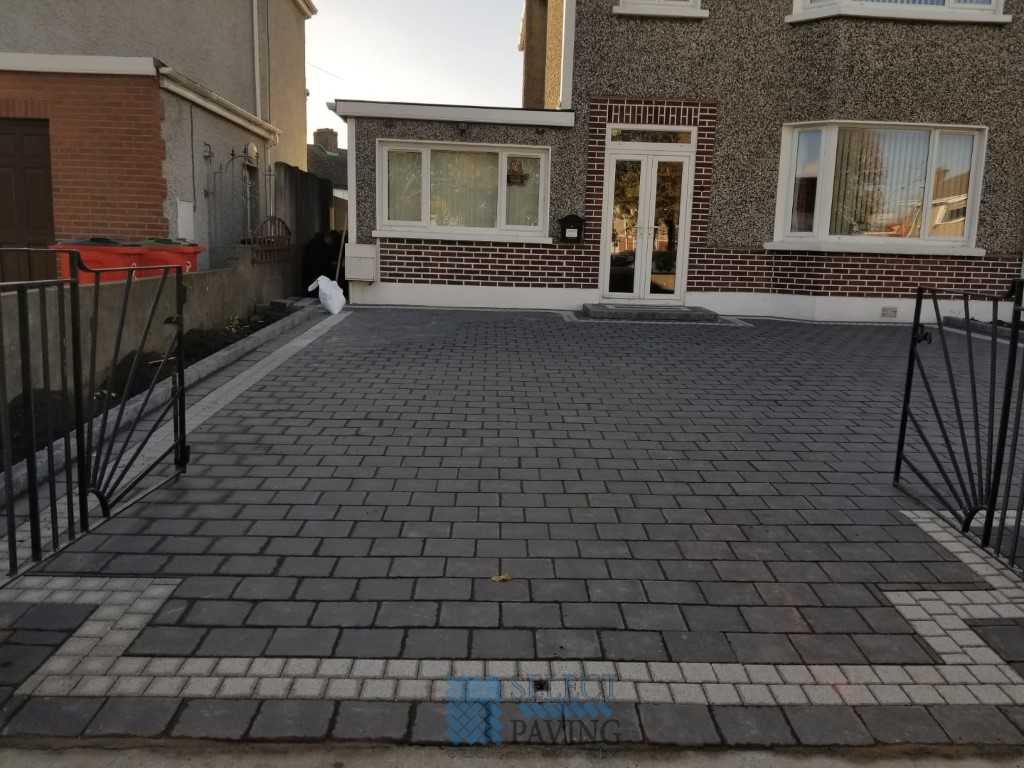 LOCATION
Artane, County Dublin, Ireland
Job Details
Another driveway installation in Brookwood Crescent in Artane, Dublin. The existing driveway was removed, a new base installation, weed control sheeting, step and raised block kerbs along side for retaining flower bed.
Driveway installation was done using a Corrib charcoal block from Kilsaran Paving, laid in one size and staggered offset. A silver granite cobble border offset the colour on the outside perimeter line.
Call Select Paving today in Dublin for a free estimate on installing a new block paved driveway. Experts at driveway and patio installations for Artane, Co. Dublin. Unbeatable value, quality workmanship. Get in touch today for more information.
The work was:
Driveway in Artane, County Dublin, Ireland
Work Done: Excavated And Removed The Area, Extended The Area As Agreed, Removed The Garden, New Base Foundation Installed, Membrane Weed Block, New Step(s), Machine Rolled Base, Block Kerbs
Surfacing Material:
Block Paving, Corrib Paving
Read More