Corrib Driveway with Silver Granite Cobble Border in Coolock, Dublin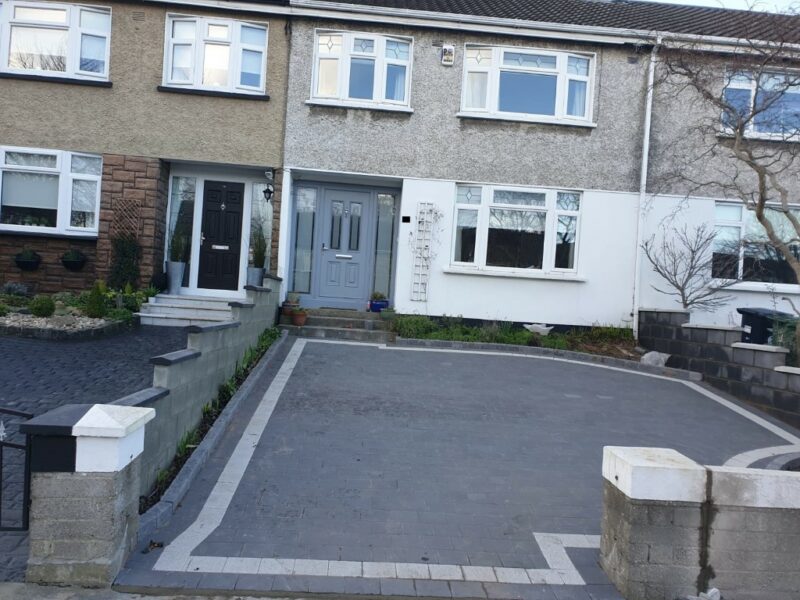 LOCATION
Coolock, County Dublin, Ireland
Job Details
Our team at Select Paving Dublin has recently finished this corrib driveway in Coolock.
We took out the original tarmac driveway and lawn to extended the parking area.
We laid down a new 804 stone base and heavy duty membrane sheeting to prevent weed growth in the future. Our team also installed new Silver Granite Cobble border and set it in concrete.
The driveway was laid with Dark Grey Corrib blocks for the main paving and Light Grey ones for a colour contrasting edge.
See some more block paving services in Dublin on our website. Select Paving are experts at laying any surface on your driveway.
The work was:
Driveway in Coolock, County Dublin, Ireland
Work Done: Excavated And Removed The Area, Extended The Area As Agreed, Removed The Garden, New Base Foundation Installed, Membrane Weed Block, Machine Rolled Base
Surfacing Material:
Corrib Paving
Read More