Ballylusk Gravel Driveway with Cobblestone Pathway in Coolock, Dublin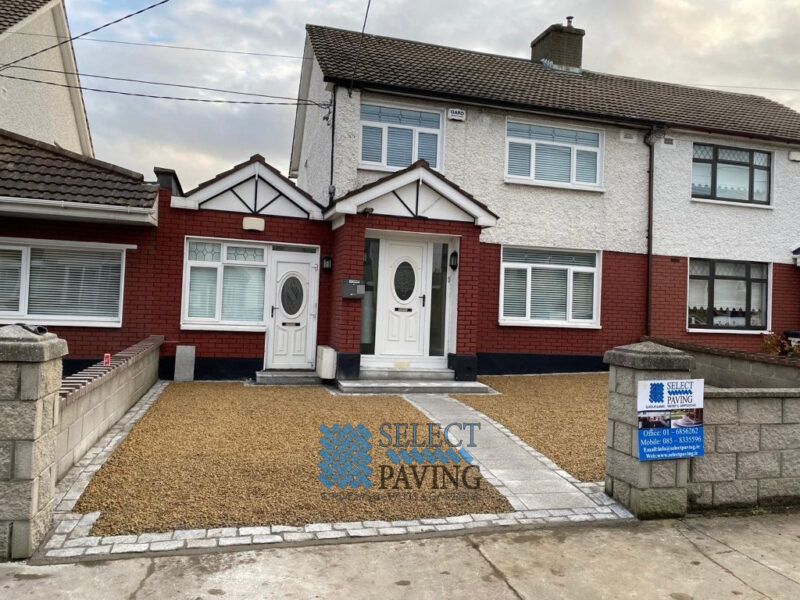 LOCATION
Coolock, County Dublin, Ireland
Job Details
Have a look at some before and after photos of this gravel driveway transformation, completed by Select Paving in Coolock, Dublin.
Driveway features:
removal of the old tarmac driveway
804 hardcore foundation
weed control membrane
cobblestone granite pathway
granite steps
Ballylusk gold gravel driveway finish
Select Paving offer gravel driveway services in Co. Dublin, as well as block paving, tarmac and more. Call us today to schedule an appointment or to request a free quote!
The work was:
Driveway in Coolock, County Dublin, Ireland
Work Done: Excavated And Removed The Area, New Base Foundation Installed, Natural Stone Border, Membrane Weed Block, New Step(s), Machine Rolled Base
Surfacing Material:
Granite Cobbles, Gravel Stone
Read More