Black and Silver Brick Paving Driveway in Blanchardstown, Dublin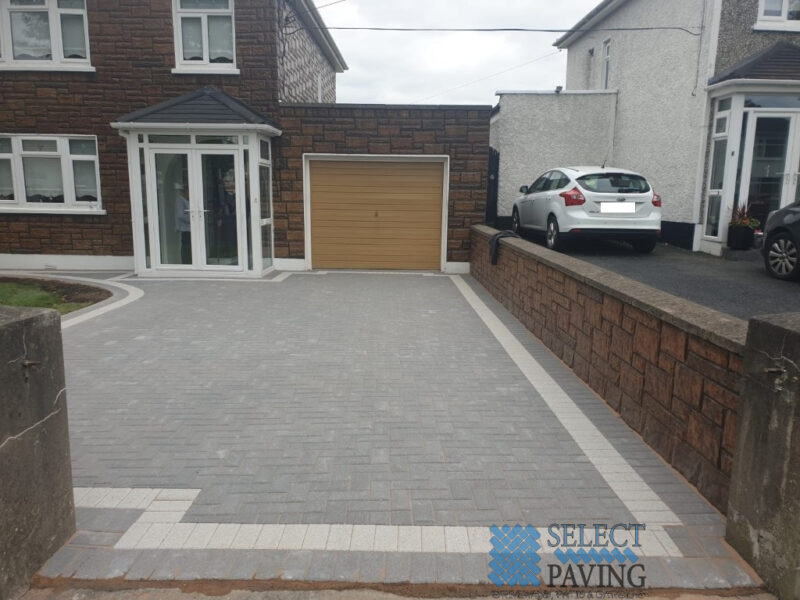 LOCATION
Blanchardstown, Dublin, Ireland
Job Details
This is Select Paving's latest block paving driveway project in Blanchardstown, Dublin.
We took out the original driveway and laid new hardcore 804 stone base with membrane sheeting underneath.
Then we compacted it down a installed Black and Silver granite borderline around the perimeter of the driveway.
Finally we fill up the rest of the surface with matching Black granite bricks.
Select Paving are experienced and professional block paving contractors, covering all of Co. Dublin.
The work was:
Driveway in Blanchardstown, Dublin, Ireland
Work Done: Excavated And Removed The Area, Extended The Area As Agreed, New Base Foundation Installed, Membrane Weed Block, Machine Rolled Base
Surfacing Material:
Block Paving, Slane Paving
Read More