Asphalt Driveway with Granite Borderline in Artane, Dublin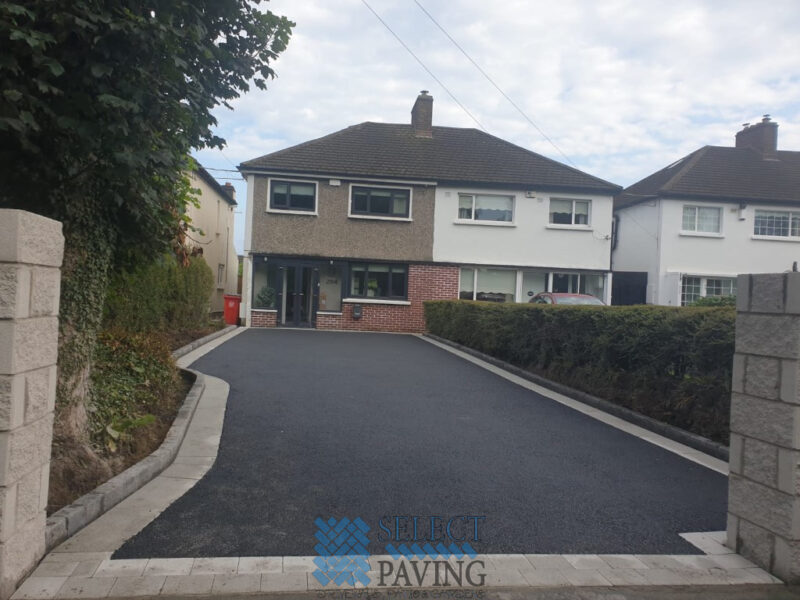 LOCATION
Artane, County Dublin, Ireland
Job Details
Here are some before, during and after pictures of an asphalt driveway project supplied and carried out by Select Paving in Artane, Dublin.
First we completely removed the original driveway. Then we laid down a new foundation with a membrane underneath.
We laid a contrasting granite flagstone borderline around the perimeter of the driveway and poured fresh asphalt all over the driveway.
Finally we machine rolled the surface to be completely smooth.
Call Select Paving today at 01 – 6856262 to schedule an appointment or request a free quote. Should you need more details about our asphalt and tarmac driveway services in Dublin, head over to our website.
The work was:
Driveway in Artane, County Dublin, Ireland
Work Done: Excavated And Removed The Area, Extended The Area As Agreed, New Base Foundation Installed, New Flowerbeds, Machine Rolled Base, Block Kerbs, Concrete Block Pillars
Surfacing Material:
Asphalt, Connemara Walling
Read More