Tiered Granite Patio with Astroturf and Gravel Patch in Dublin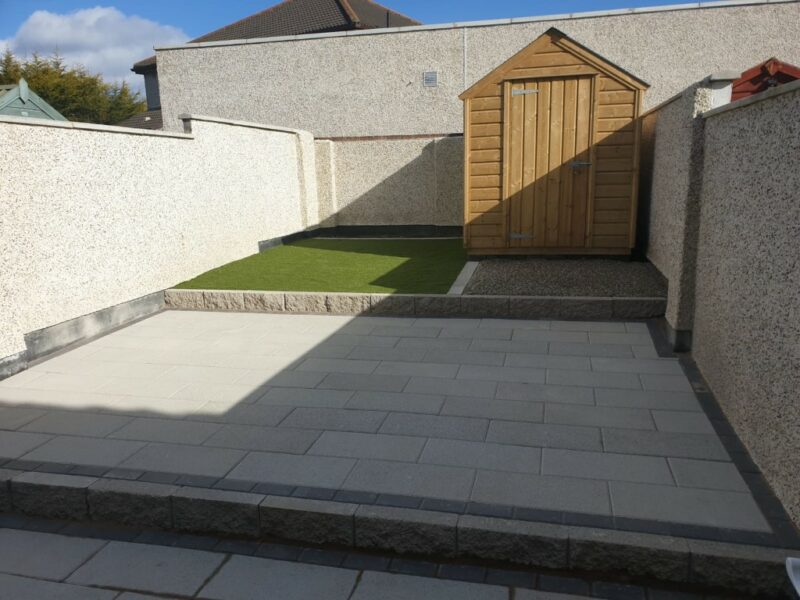 Job Details
We created this beautiful multi-tiered patio in the heart of Dublin.
The materials used were Granite Paving flags with Charcoal Grey paving brick border, astroturf (artificial grass) and granite gravel in front of the shed.
All of the materials were supplied and labour was carried out by your local driveway and patio contractor at Select Paving Dublin. Visit our website for inspiration on your own block paving driveway project in Dublin.
The work was:
Patio in Dublin, Ireland
Work Done: Excavated And Removed The Area, New Base Foundation Installed, Membrane Weed Block, New Lawn, Block Kerbs
Surfacing Material:
Artificial Grass, Granite Slabs
Read More