Tarmac Driveway with Grey Cobblestone Border in Dublin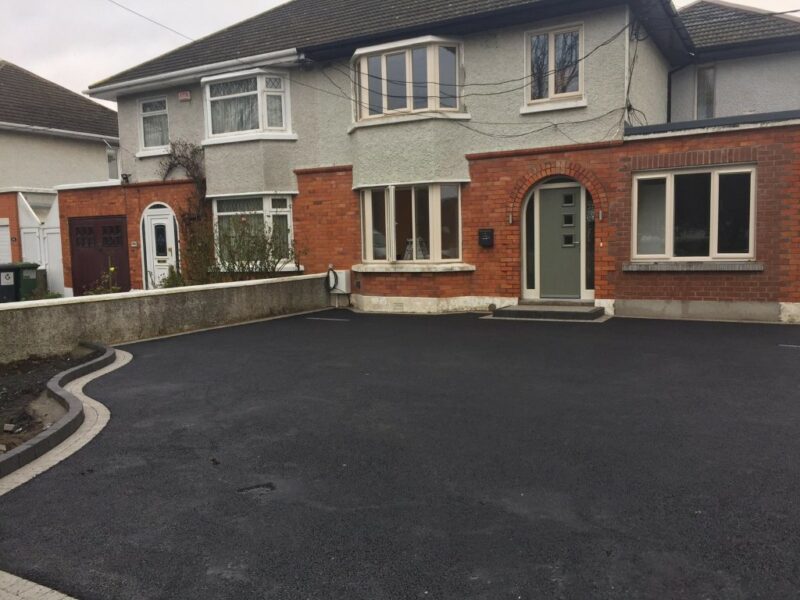 Job Details
Here is a quick recap of a tarmac driveway, completed by Select Paving in Dublin.
First, we dug out the existing surface and removed it from the site. Then we laid down a foundation for the future driveway - a Type 1 MOT sub-base. We created a raised block kerbed flower bed in one of the corners as well as a new doorstep to match.
To break the blackness of the tarmac, we used a contrasting Grey Cobblestone border around and tripled it at the entrance to create a nice entryway feature. The border, along with the two new ACO drains on each side, were set in concrete to anchor them down.
Then we completed the project by pouring down a layer of tarmac and power-rolling it down for a perfectly smooth finish.
Should you be interested in getting a free quote about your own tarmac project in Dublin, give us a call at 01 – 6856262. More of tarmac services by Select Paving can be seen at https://www.selectpaving.ie/l/services/tarmac/.
The work was:
Driveway in Dublin, Ireland
Work Done: Excavated And Removed The Area, New Base Foundation Installed, New Step(s), New Flowerbeds, Machine Rolled Base, Block Kerbs
Surfacing Material:
Granite Cobbles, Tarmac
Read More