Tarmac Driveway With Granite Border in Dublin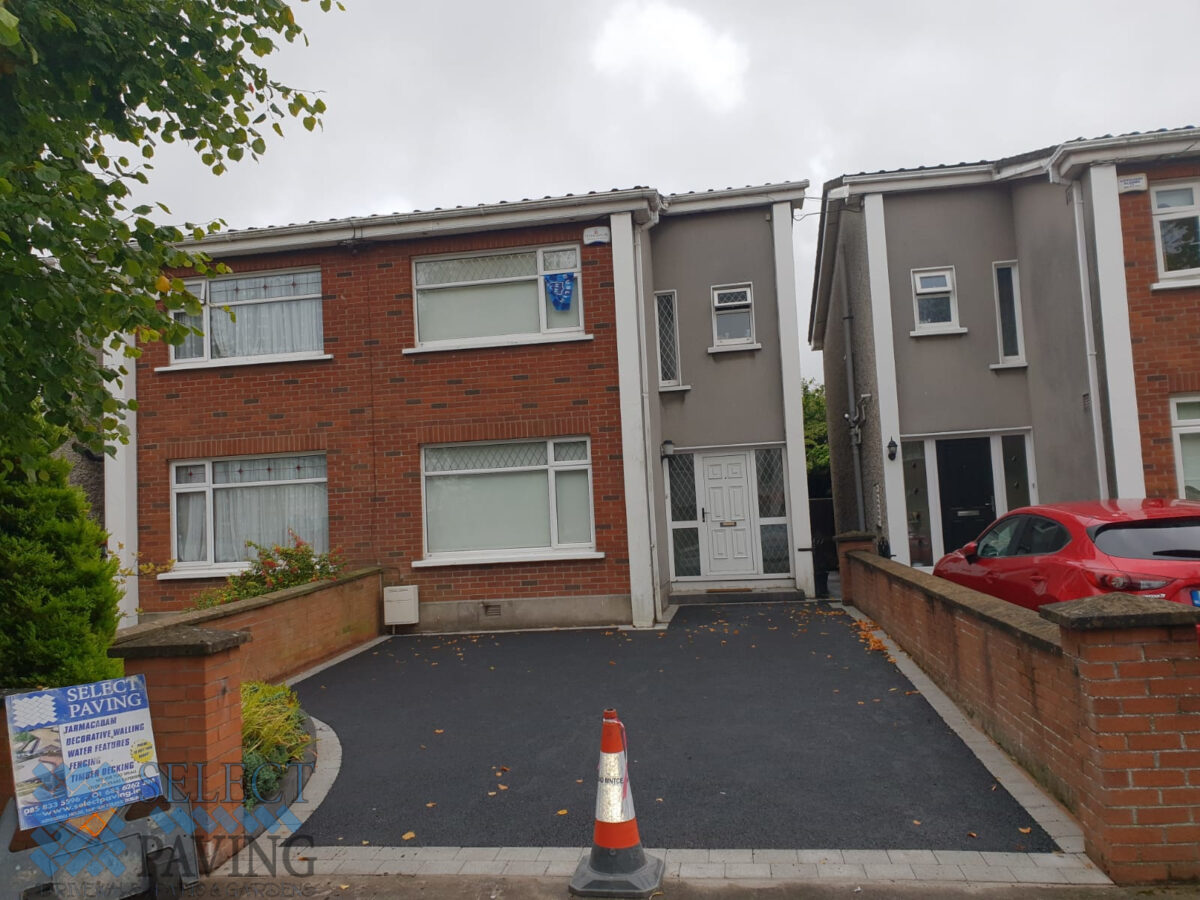 Job Details
Completed driveway installation by Select Paving in Dublin. Experts at tarmac and block paving driveways in Dublin. We removed the original block paved driveway. Put down a new base over the entire driveway.
We laid down membrane sheeting and put in a granite border from the Corrib range by Kilsaran. We put a raised block on the edge of the flower bed, which we curved on the side.
The tarmac was laid down to a finish flush with the new border we set in concrete to ensure it was held in place. We put a double strip border across the front to give the edge more definition.
When you want a quality driveway and patio installer for County Dublin, you want Select Paving.
The work was:
Driveway in Dublin, Ireland
Work Done: Excavated And Removed The Area, New Base Foundation Installed, Paving Border Installed, Membrane Weed Block, Machine Rolled Base
Surfacing Material:
Asphalt
Read More