Tarmac Driveway with Cobble Border in Santry, Dublin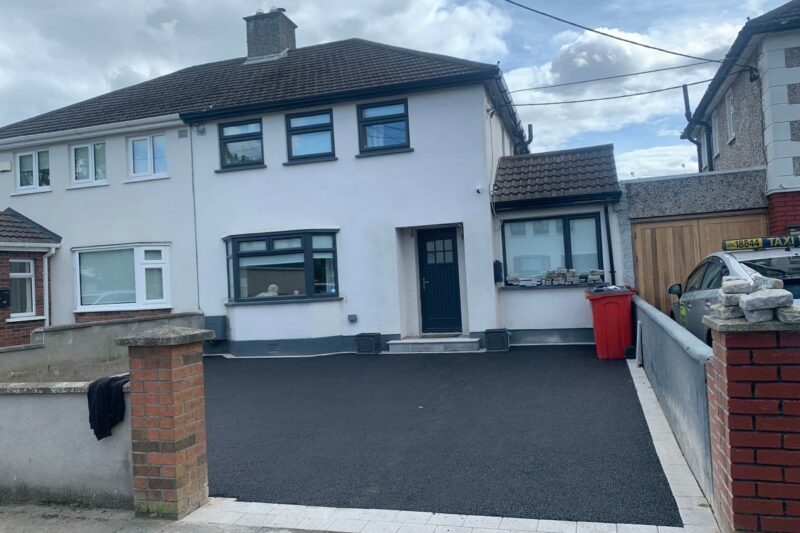 LOCATION
Santry, Dublin, Ireland
Job Details
New tarmac driveway was installed and completed in Santry, Dublin by Select Paving.
Original driveway was excavated and removed with a new base of 804 stone installed into the area.
A small flower bed was installed along the left boundary line using a Hallmark block from Roadstone to retain it.
The same block was used to create a front door step, capped with a granite flagstone.
The rest of the driveway was bordered using a granite cobble border which we set in concrete.
We laid down the new asphalt finish on top of the base and machine rolled it solid.
Call Select Paving for a free estimate on replacing your driveway or fitting a new driveway in Santry, Dublin.
The work was:
Driveway in Santry, Dublin, Ireland
Work Done: Excavated And Removed The Area, Extended The Area As Agreed, New Step(s)
Surfacing Material:
Asphalt, Granite Cobbles, Granite Slabs, Hallmark Walling
Read More