Tarmac Driveway Installation in Santry, Co. Dublin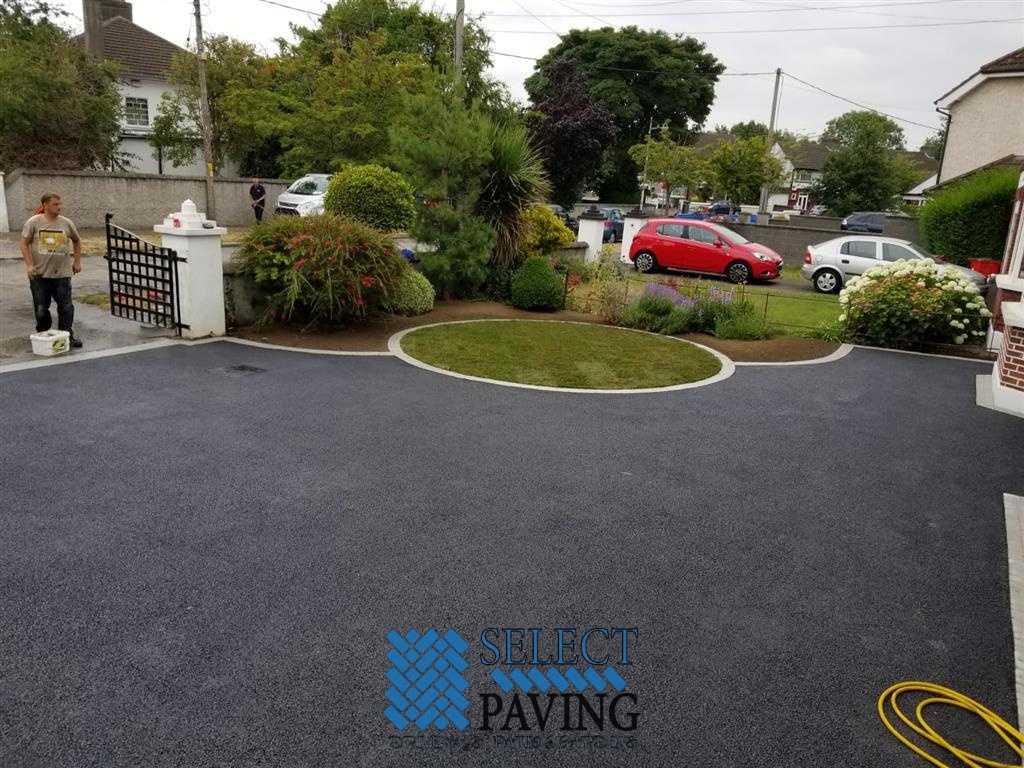 LOCATION
Santry, Dublin, Ireland
Job Details
Here is a completed tarmac driveway installation in Shanard Road in Santry, Co. Dublin. The original driveway was removed. New shape and design for the driveway. We created a circular granite set area for the lawn and border area.
All the granite was hand laid and set. A new inspection chamber was installed. New sub base which we machine rolled and finally a tarmac installation which again was machine rolled to a firm finish.
Give Select Paving a call today for a free quotation on installing a tarmac driveway in Santry. Experts at Dublin paving and tarmac driveways in Dublin. Unbeatable workmanship.
The work was:
Driveway in Santry, Dublin, Ireland
Work Done: Excavated And Removed The Area, Extended The Area As Agreed, New Base Foundation Installed, Installed New Recessed Covers To Replace Manhole Covers, Paving Border Installed, Membrane Weed Block, New Lawn, Machine Rolled Base
Surfacing Material:
Tarmac
Read More