Sutton Park Patio Installation Granite Slabs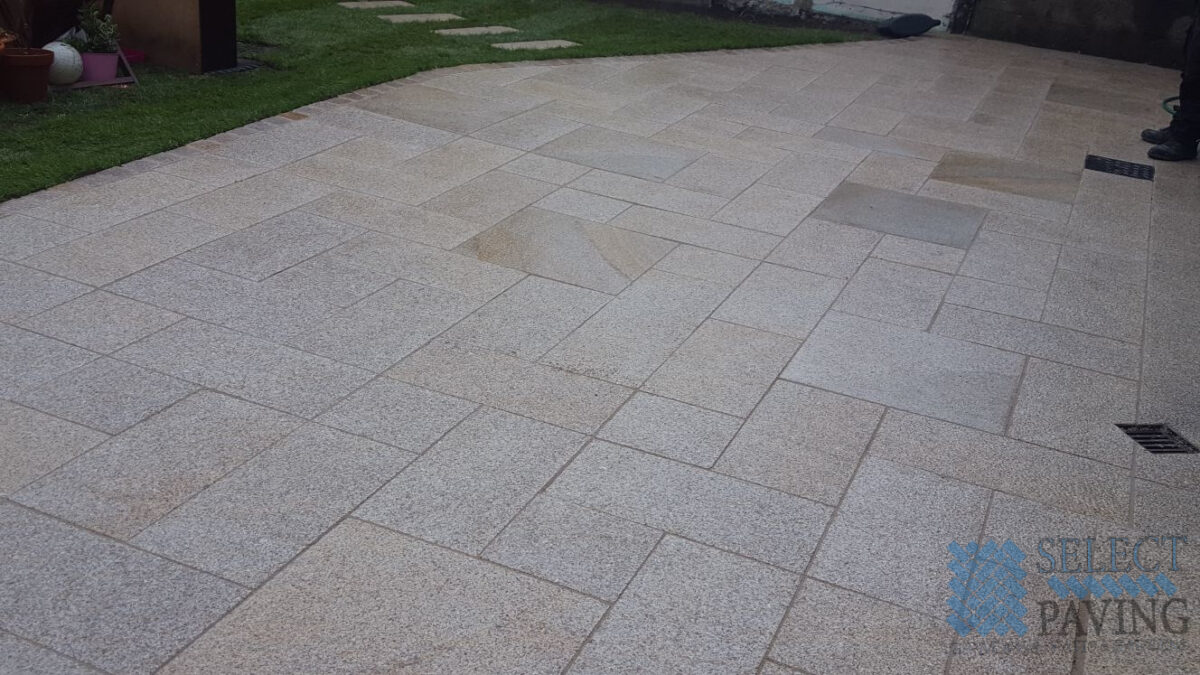 LOCATION
Sutton Park, Dublin, Ireland
Job Details
Just completed a patio installation in Sutton Park in Dublin 13. The existing patio area was removed, the depth lowered to accommodate a new sub-base and a new installation was carried out over the area.
A new step was installed and a cobble-styled border was run around the patio area with drainage set to one point for easy handling of surface water.
The slabbing flagstone used was a granite 3-size mix, coloured in a Gold finish from Kilsaran.
Call us now for a quotation on having a new patio area installed in Sutton Park. You won't find better value or workmanship from any other Patio contractor in Sutton Park.
Call Office: 01 - 6856262 or on our Mobile: 085 - 8335596
The work was:
Patio in Sutton Park, Dublin, Ireland
Work Done: Excavated And Removed The Area, New Base Foundation Installed, Raised Existing Gulleys/Drains To A Suitable Height, Natural Stone Border, Membrane Weed Block, New Step(s)
Surfacing Material:
Granite Cobbles, Granite Slabs
Read More