Porcelain Tiled Patio in Clane, Kildare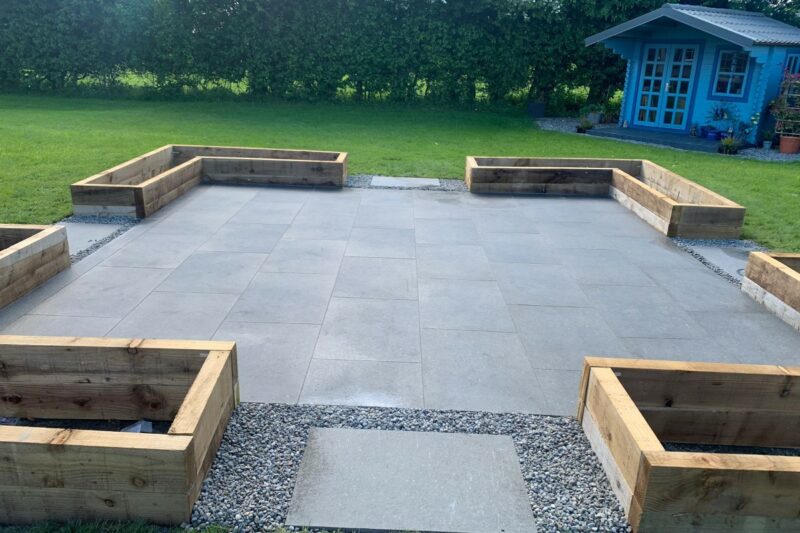 LOCATION
Clane, Kildare, Ireland
Job Details
New porcelain tiled garden area installed in Clane, County Kildare by Select Paving.
The area was excavated and removed to a squared patio area which will have raised flower beds.
The area was built up with a 804 stone foundation and compacted solid.
The flower beds were built to customer specifications using wooden sleepers.
Drainage was installed around the patio area using a french gravel system with a natural grey colour.
The porcelain tiled patio was laid into the area on a mortar bed with each slabbed bonded using a slurry primer to improve the adhesion.
Call Select Paving for a free no obligation estimate on a new patio in Clane, County Kildare. Options on porcelain, sandstone, granite and garden paving.
The work was:
Patio in Clane, Kildare, Ireland
Work Done: Excavated And Removed The Area, Extended The Area As Agreed, Removed The Garden, New Drainage System, New Flowerbeds
Surfacing Material:
Porcelain, Wooden Flowerbeds
Read More