Patio with Porcelain Tiles and Artificial Grass in East Wall, Dublin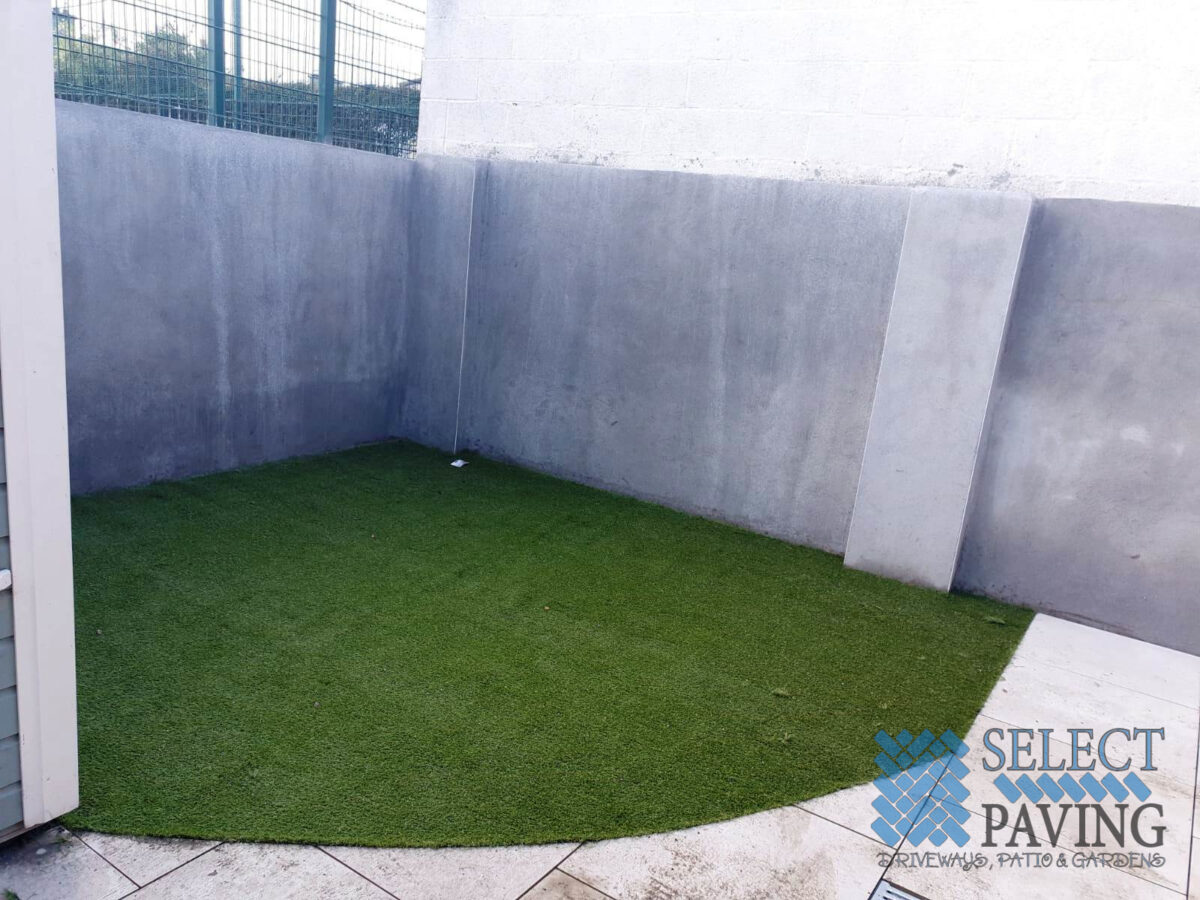 LOCATION
East Wall, Dublin, Ireland
Job Details
This patio project has been recently finished by Select Paving in East Hall, Dublin.
As shown on the pictures, we dug the old patio out, installed new hardcore base, laid the patio with Porcelain Tiles applied a layer of artificial grass.
For more details about our patio services in Dublin, check out our patio services or view our porcelain paving contractors for more examples of our porcelain services. Call Select Paving today to schedule an appointment or to request a free quote.
The work was:
Patio in East Wall, Dublin, Ireland
Work Done: Excavated And Removed The Area, Removed The Garden, New Base Foundation Installed, New Drainage System, Installed New Recessed Covers To Replace Manhole Covers, Membrane Weed Block, New Lawn, Flagstones, Rendered Walls
Surfacing Material:
Artificial Grass, Porcelain
Read More