Granite Patio Completed in Belgard - Tallaght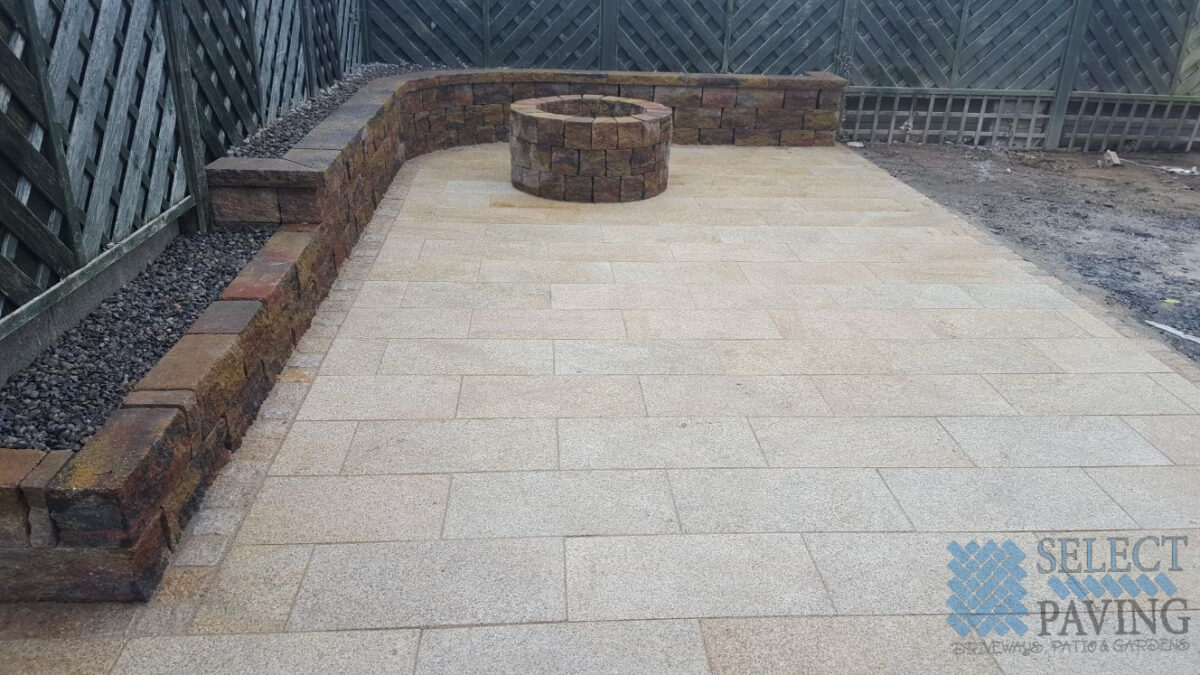 LOCATION
Belgard, Tallaght, Dublin, Ireland
Job Details
Select Paving has completed another patio in Belgard, Tallaght. The existing patio was completed and removed, and the patio area was extended. We installed new retention walling around the patio area for a raised flower bed which we backfilled with slate gravel stone.
The patio itself was created using a 300x600 gold granite slab. A Granite step was created outside the backdoor.
We installed an outdoor fire pit built using Connemara walling that was rustic in colour. The same walling style was used in our retention wall.
Call us now for a quotation on having a new patio area installed in Belgard, Tallaght. You won't find better value or workmanship from any other Patio contractor in Belgard, Tallaght.
Call Office: 01 - 6856262 or on our Mobile: 085 - 8335596
The work was:
Patio in Belgard, Tallaght, Dublin, Ireland
Work Done: Excavated And Removed The Area, Extended The Area As Agreed, New Walling Built, Membrane Weed Block, New Step(s), New Flowerbeds
Surfacing Material:
Brickwalling, Connemara Walling, Granite Cobbles, Granite Slabs
Read More