Santry Patio Installed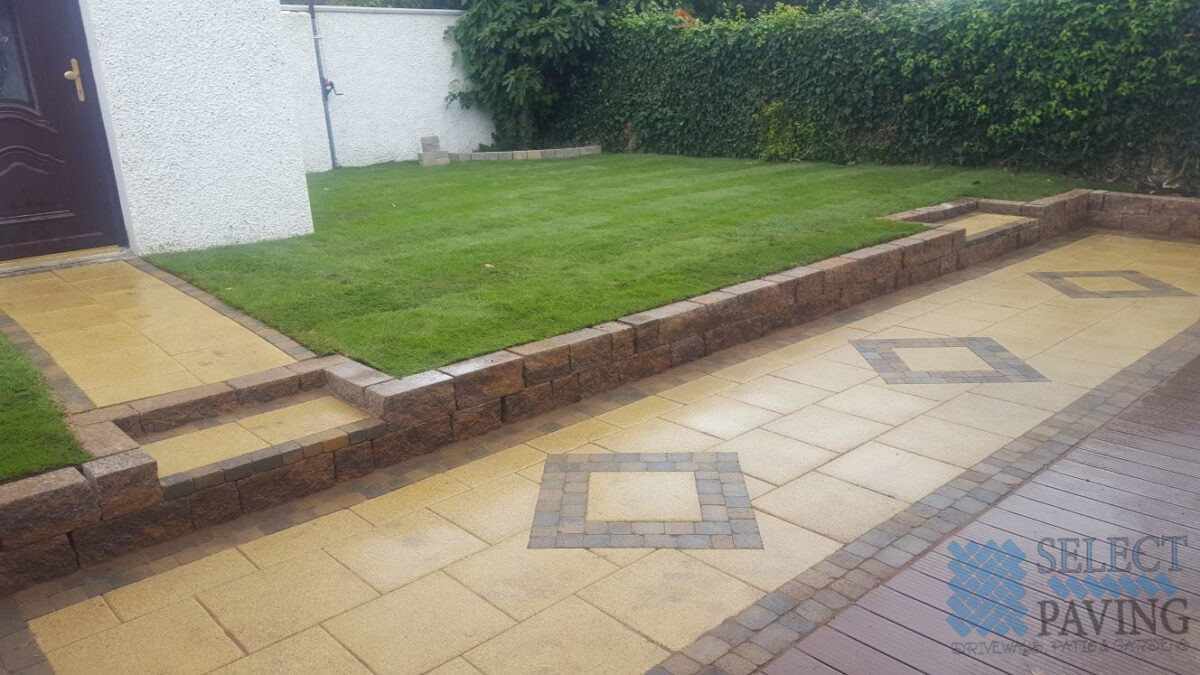 LOCATION
Santry, Dublin, Ireland
Job Details
Patio installation carried out and completed in Santry, Dublin. Small blended patio area using 3 different style finishes and inserting small diamond patterns for added decoration.
Buff granite slab from Kilsaran range as a slabbed area with Curragh gold border in small cobble sets as border and pattern diamonds. Retention wall was built using Curragh gold brick walling from Kilsaran.
A small step up in the middle for easy access. New flower bed installations and newly turfed lawn were installed as well.
Call us now for a quotation on having a new patio installed in the Santry area. You won't find better value or workmanship from any other patio contractor in Santry.
Call Office: 01 - 6856262 or on our Mobile: 085 - 8335596
The work was:
Patio in Santry, Dublin, Ireland
Work Done: Excavated And Removed The Area, New Base Foundation Installed, Retaining Wall Built, Membrane Weed Block
Surfacing Material:
Connemara Walling, Granite Slabs, Roll on Turf
Read More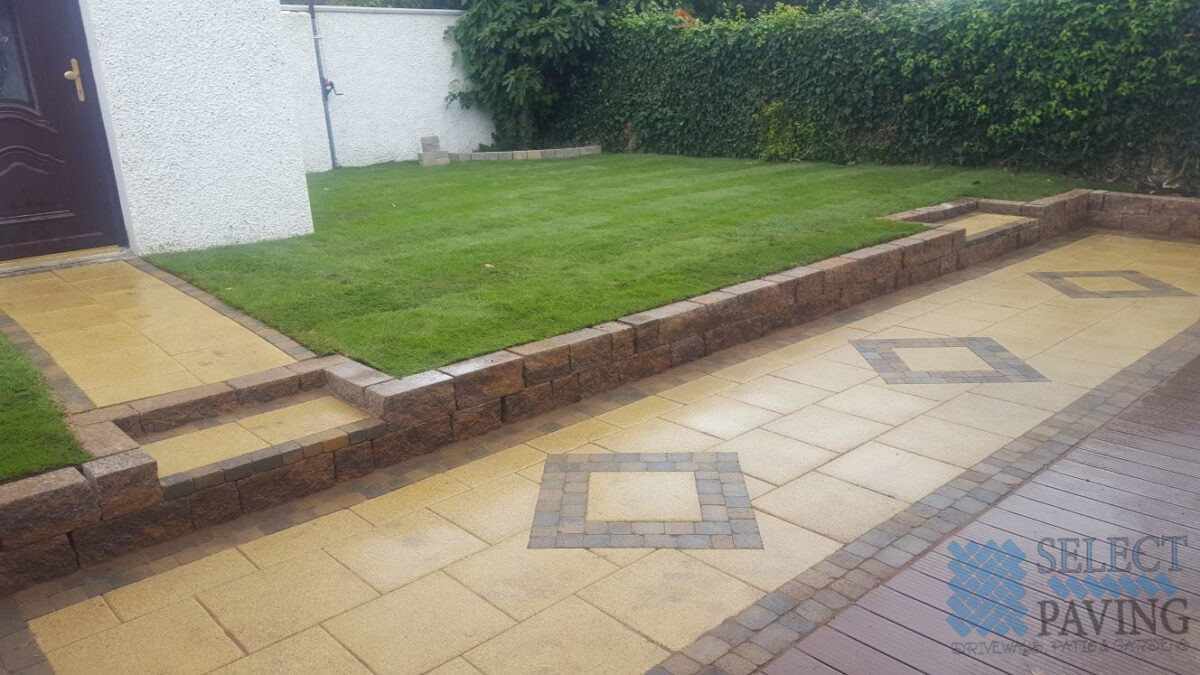 More Pictures