New Tarmac Driveway Installation in Raheny, Dublin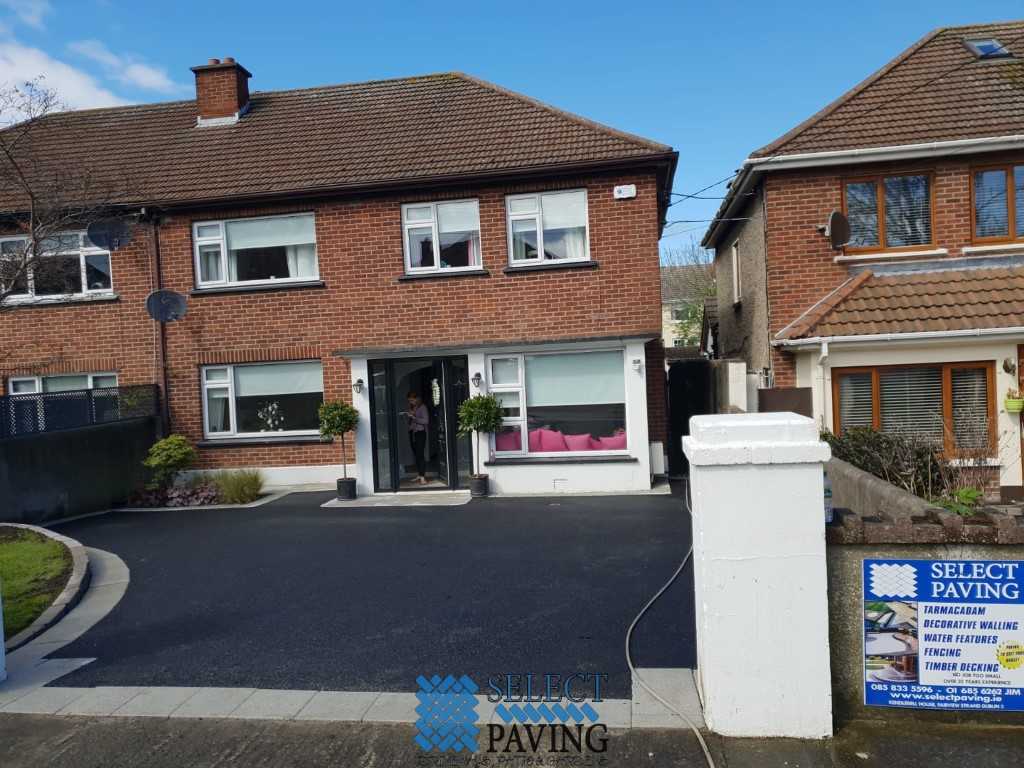 LOCATION
Raheny, County Dublin, Ireland
Job Details
A new driveway was installed in Dublin by the experts at paving Dublin. Replaced the old driveway, removed the lawn on one side and reshaped the driveway on the other side.
Put in a new retaining border on the left side with a heavy-duty block kerb which was angled. A new granite border was installed on the driveway.
Put down a tarmac driveway which we machine-rolled to ensure it had a solid finish. If you want a tarmac driveway, give our team a call today in Dublin.
Free quotes, quality work by your local paving company for Dublin.
The work was:
Driveway in Raheny, County Dublin, Ireland
Work Done: Excavated And Removed The Area, Extended The Area As Agreed, Removed The Garden, New Base Foundation Installed, Raised Existing Gulleys/Drains To A Suitable Height, Paving Border Installed, Membrane Weed Block, Slabbing, Machine Rolled Base
Surfacing Material:
Tarmac
Read More