New Patio and Artificial Lawn Installation Dublin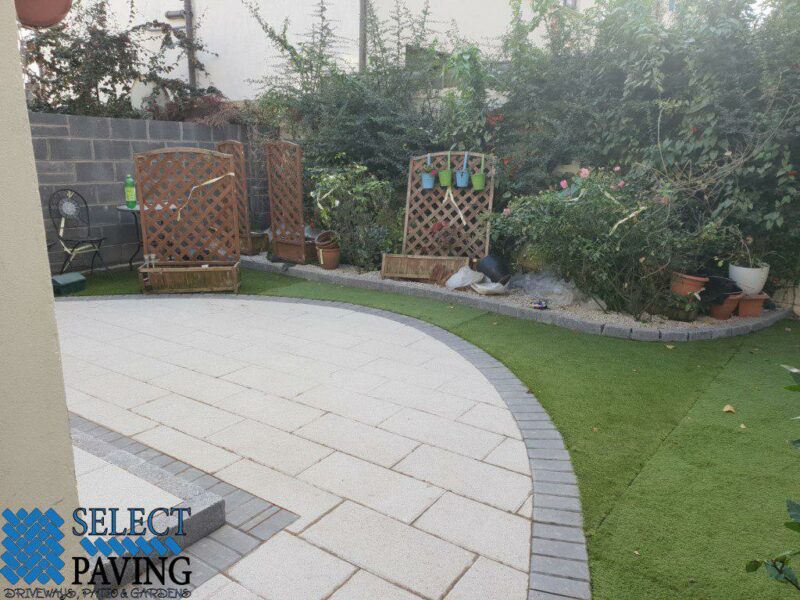 Job Details
Here is another patio installation by the team at Select Paving. Experts at patio and garden transformations. The old garden/patio area was very overgrown with just really muck and a light gravel finish left on it.
We redesigned the entire area, putting in new foundations, a new step, a curved patio area built with Newgrange slabs and a charcoal border. We put in a new step at the back door built with a tumbled block kerb and a newly shaped lawn area using artificial grass for a low-maintenance garden.
Call the team at Select Paving in Dublin to book a free quote on having a new patio or artificial grass laid at your home. Visit our website at https://www.selectpaving.ie/ for more details.
The work was:
Garden, Patio in Dublin, Ireland
Work Done: Excavated And Removed The Area, Removed The Garden, Graded Off The Area, New Base Foundation Installed, Paving Border Installed, New Lawn, Block Kerbs
Surfacing Material:
Artificial Grass, Newgrange Flagstones
Read More