Lusk, North Dublin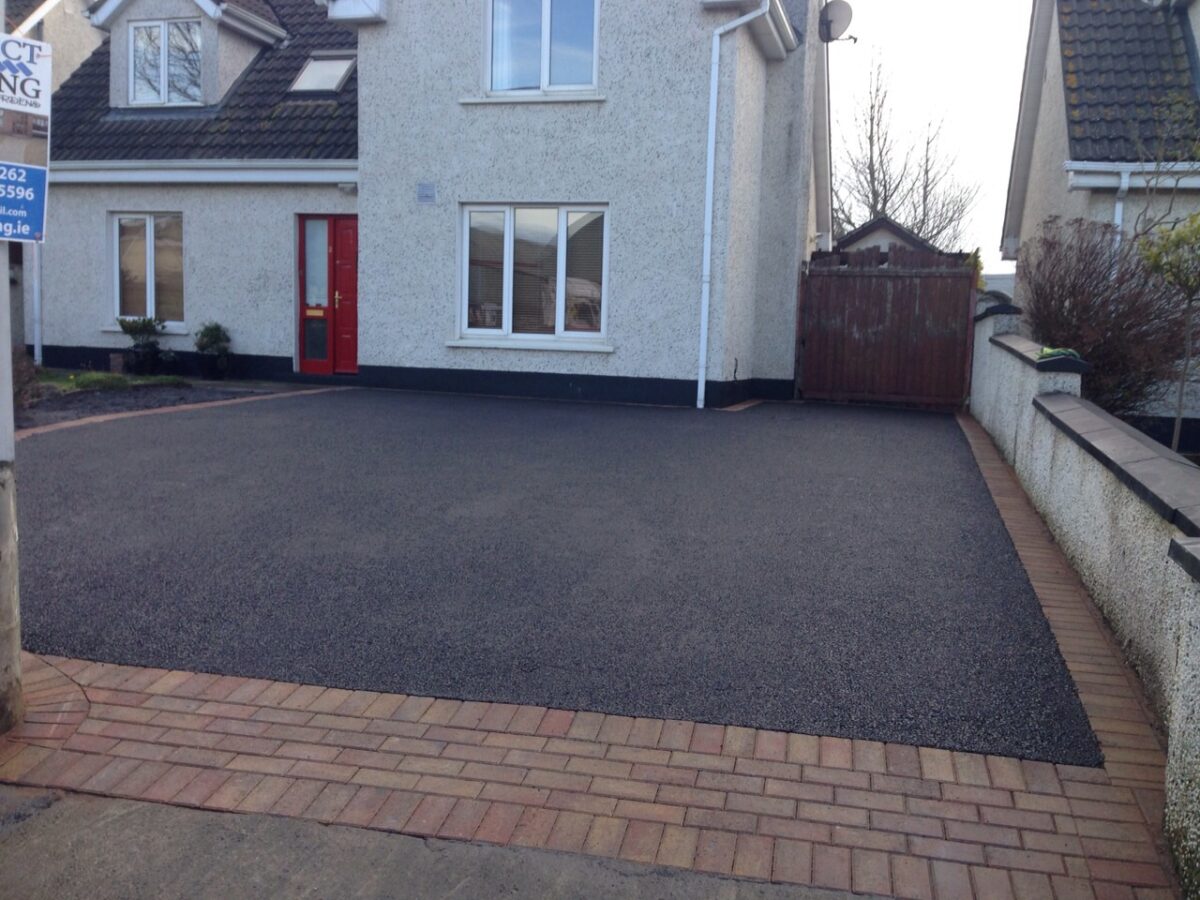 LOCATION
Lusk, County Dublin, Ireland
Job Details
Here we have a tarmac job that we done in Lusk, Co. Dublin. Existing driveway was based over. We extended the driveway removing the old lawn to the side of it and inserted a new base. Once we were satisfied that the entire sub base was structurally sound, we laid our tarmac on top of it.
We used a Kilsaran block for the border to set off the tarmac and inserted a paving crossover at the start of the driveway.
We put in new drainage for the guttering system as well since it was freely flowing onto the old driveway before and was causing pools of water. We also found when we removed the guttering downpipe it was blocked up with what must of been years of build up.
As a side note, you should always aim to clean your gutters at least once a years. The amount of build up that ends up stuck in the pipes can be significant. You can easily look after your own guttering but you can also hire a professional that can do it at a very low cost to you. If you are doing it yourself, you just a pair of gloves and a large ladder to get up the guttering.
What do you think of the finished effect? Looking for something similar? We are more than happy to come out and give you a free no obligation quotation.
The work was:
Driveway in Lusk, County Dublin, Ireland
Work Done: Excavated And Removed The Area, Removed The Garden, New Base Foundation Installed, Paving Border Installed, Membrane Weed Block, Machine Rolled Base
Surfacing Material:
Tarmac
Read More