Kilbarrack, Co. Dublin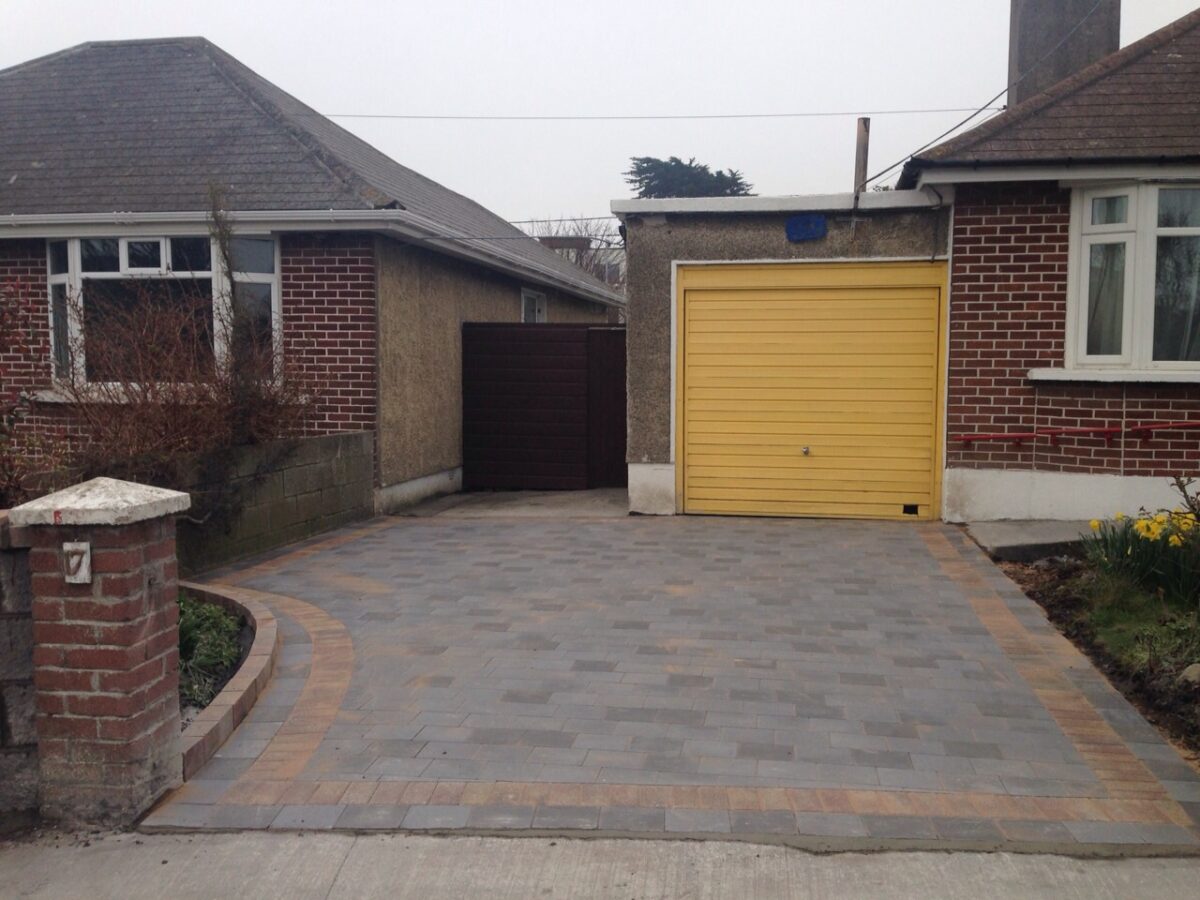 LOCATION
Kilbarrack, Co. Dublin, Ireland
Job Details
Another beautiful driveway done in Kilbarrack, Dublin 5. We removed and extended the existing driveway which was a concrete driveway with a lawn on either side. Once we had removed the existing base and inserted our own reinforced base, we installed a Kilsaran block driveway with a double border.
For the border we inserted a 9 inch header in between to offset the driveway's colour. We installed a block edging kerb around the flower bed on it as well.
Like it? Interested in something similar? Call now for a free quote!
The work was:
Driveway in Kilbarrack, Co. Dublin, Ireland
Work Done: Excavated And Removed The Area, Extended The Area As Agreed, New Base Foundation Installed, Membrane Weed Block, Machine Rolled Base
Surfacing Material:
Block Paving, Mellifont Paving
Read More