Gravel Driveway with Granite Stepping Stones in Whitehall, Dublin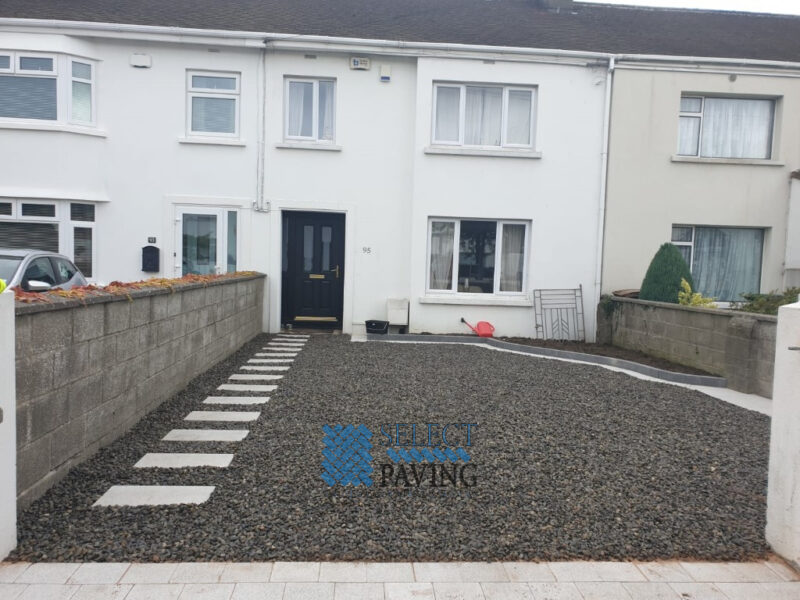 LOCATION
Whitehall, Dublin, Ireland
Job Details
New gravel driveway with stepping stones has been completed by Select Paving in Whitehall, Dublin.
We removed the old driveway and a brick slope at the front. We laid a new hardcore base and installed Silver granite borderlines.
Then we laid the granite stepping stones on the side and filled the driveway with gravel.
Visit our website to find more details about our gravel driveway services in Dublin. Call Select Paving today to schedule an appointment or to request a free quote.
The work was:
Driveway in Whitehall, Dublin, Ireland
Work Done: Excavated And Removed The Area, Extended The Area As Agreed, New Base Foundation Installed, Natural Stone Border, Membrane Weed Block, New Flowerbeds, New Pathway, Cut Back The Walls, Machine Rolled Base
Surfacing Material:
Gravel Stone
Read More