Gravel Driveway with Buff Granite Cobbles in Glasnevin, Dublin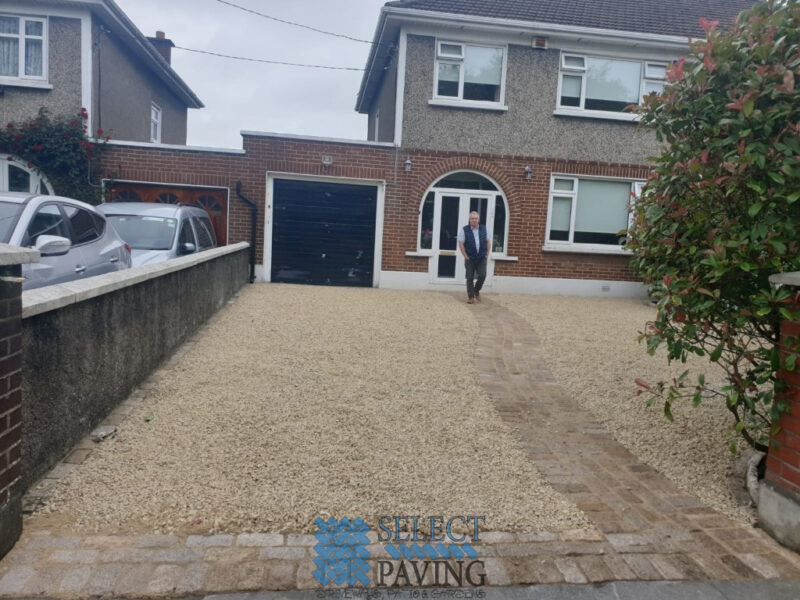 LOCATION
Glasnevin, Dublin, Ireland
Job Details
Here are some during and after pictures of this gravel driveway project, completed by Select Paving in Glasnevin, Dublin.
We started by removing the original weathered driveway. We laid down new 804 stone foundation on top of a heavy duty, weed preventing membrane.
After compacting the base down, we installed new Buff granite Cobbled border around the perimeter of the driveway.
We used the same cobbles for a pathway running through the driveway and at the entrance of the property.
To finish the job, we applied a bed of Gold gravel chippings and raked the surface smooth.
Visit our website to find more details about our gravel driveway services in Dublin. Our team at Select Paving is looking forward to hearing from you soon!
The work was:
Driveway in Glasnevin, Dublin, Ireland
Work Done: Excavated And Removed The Area, Graded Off The Area, New Base Foundation Installed, Natural Stone Border, Membrane Weed Block, New Pathway, Machine Rolled Base
Surfacing Material:
Granite Cobbles, Gravel Stone
Read More