Gravel Driveway with Buff Cobblestone Apron and Pathway in Dublin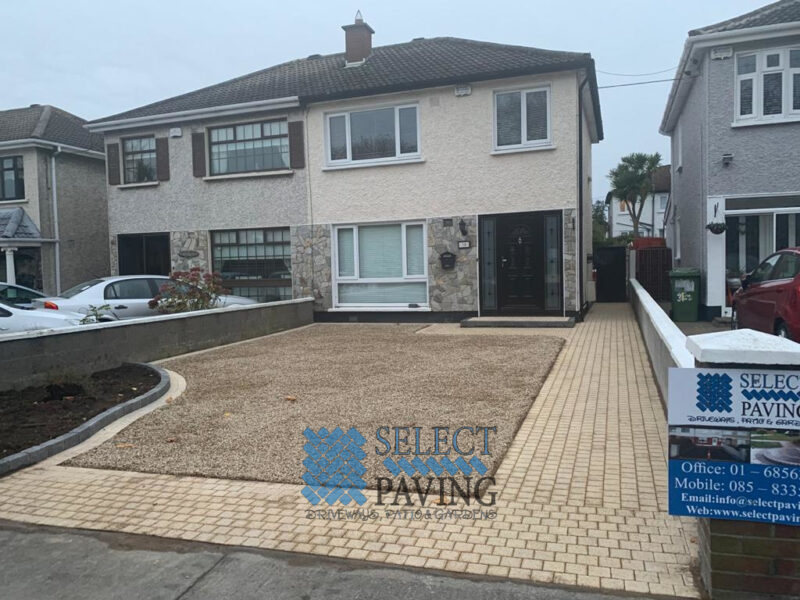 Job Details
This gravel driveway has been recently completed by Select Paving in Dublin.
Driveway features:
removal of the original driveway and front wall
new hardcore base and membrane sheeting
Buff cobblestone apron and pathway
raised flower-beds
gravel finish
Visit our website to find more details about our gravel driveway services in Dublin. For a free quote call Select Paving at 01 – 6856262 or 085 – 8335596.
The work was:
Driveway in Dublin, Ireland
Work Done: Excavated And Removed The Area, Extended The Area As Agreed, Removed The Garden, New Base Foundation Installed, Natural Stone Border, Membrane Weed Block, New Flowerbeds, Machine Rolled Base, Block Kerbs
Surfacing Material:
Granite Cobbles, Gravel Stone
Read More