Gravel Driveway in Donnycarney, Dublin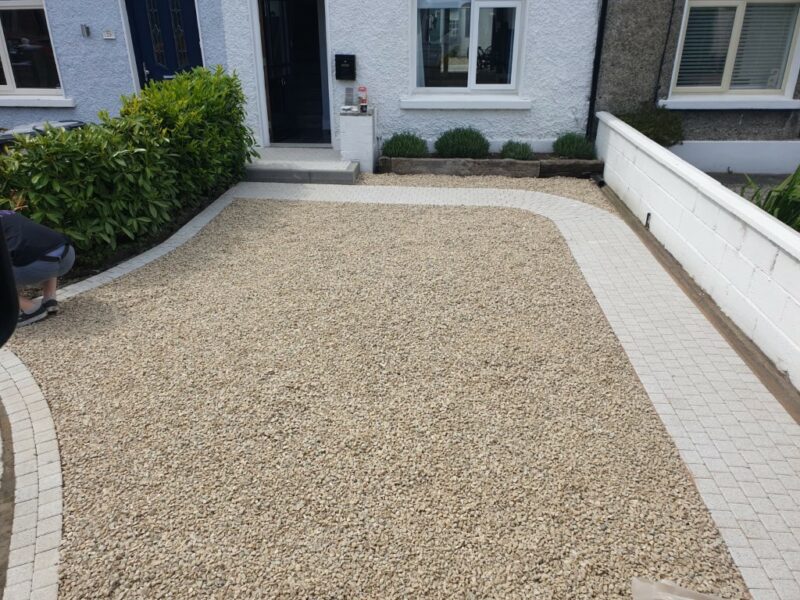 LOCATION
Donnycarney, County Dublin, Ireland
Job Details
This gravel driveway has been recently completed by Select Paving in Donnycarney, Dublin.
First we dug out the original driveway while preserving the existing raised flower beds. Then we laid down fresh hardcore foundation on top of a heavy duty membrane.
We created some irregular, curved borders with Silver Granite Cobbles for an eye catching design. The rest of the driveway was filled with gravel chippings and raked down smooth.
We installed a new, large doorstep to mirror the design of the driveway.
Visit our website to find more details about our gravel driveway services in Dublin. Our team at Select Paving Dublin is on hand at 01 – 6856262 9 AM to 6 PM, Monday to Saturday.
The work was:
Driveway in Donnycarney, County Dublin, Ireland
Work Done: Excavated And Removed The Area, Removed The Garden, New Base Foundation Installed, Natural Stone Border, Membrane Weed Block, New Step(s), Machine Rolled Base
Surfacing Material:
Granite Cobbles, Gravel Stone
Read More