Corrib Paving Installation in Rathfarnham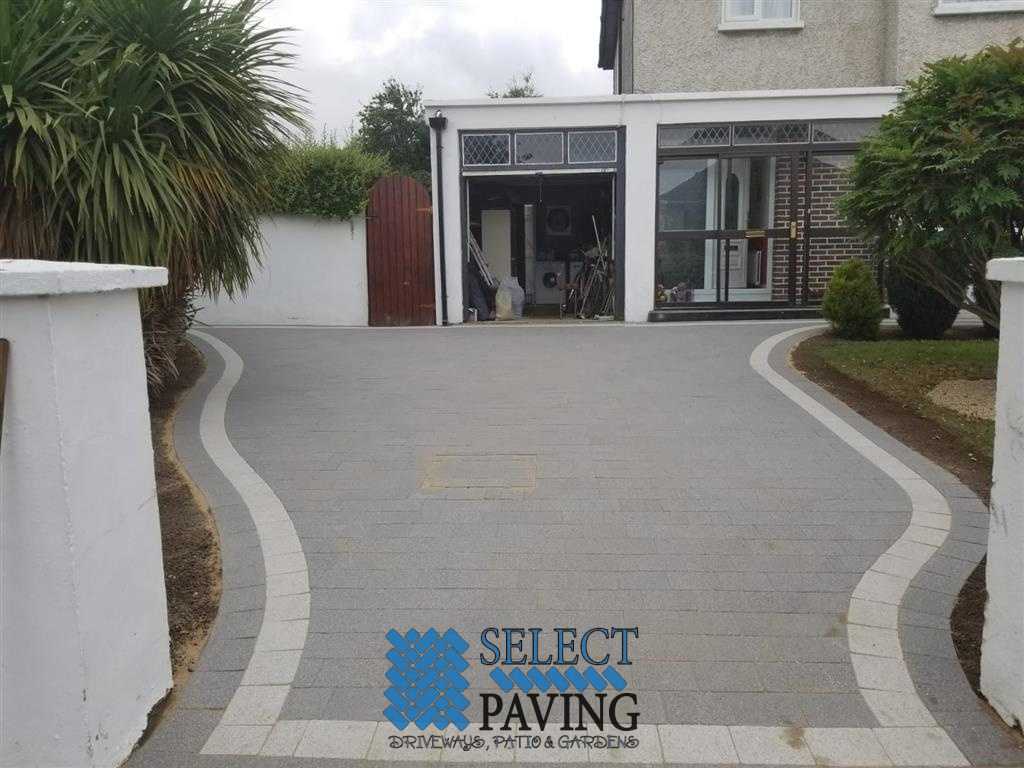 LOCATION
Rathfarnham, Dublin, Ireland
Job Details
Driveway installation in Rathfarnham was completed using silver granite Corrib for the border, and black granite Corrib used as the main paving for the driveway. The Corrib range is from Kilsaran in Dublin.
The existing area was removed, new sub-base installation. A new recessed inspection chamber was installed to blend in with the driveway. The sand was used as a base for the paving. The Corrib was installed on top of the sand and the machine compacted to a firm finish. The lawn edges either side of the paving was tidied up and new top soil layered on it to ensure a fresh lawn would grow right next to it in an even and tidy fashion.
Get a free quote in Rathfarnham, Co Dublin on installing a driveway today by calling Select Paving in Dublin, we look forward to hearing from you.
The work was:
Driveway in Rathfarnham, Dublin, Ireland
Work Done: Excavated And Removed The Area, Extended The Area As Agreed, New Base Foundation Installed, Paving Border Installed, Membrane Weed Block, Machine Rolled Base
Surfacing Material:
Block Paving, Corrib Paving
Read More