Corrib Driveway with New Brick Pillars in Clonsilla, Dublin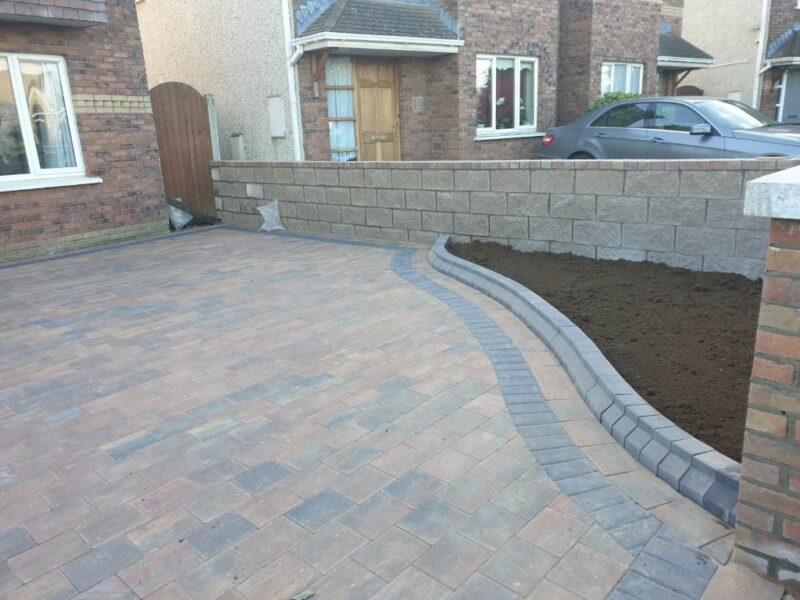 LOCATION
Clonsilla, Dublin, Ireland
Job Details
This block paving driveway project has been recently carried out by Select Paving in Clonsilla, Dublin.
We started by taking out the original driveway and laying a new foundation of 804 crushed stone as well as some heavy duty membrane sheeting.
Our team built two new brick pillars at the driveway's entrance and topped them with beautiful granite capping.
We created raised flower beds using bull-nose kerbing. Same blocks were used to fashion a new doorstep.
Then we put down a layer of sand and cement mixture and compacted it down for the paving blocks to sit on. We used Corrib paving blocks for the main paving with a colour-contrasting charcoal edge.
Select Paving is an expert driveway contractor that can handle jobs of any size. To get inspired, visit block paving services section on our website.
The work was:
Driveway in Clonsilla, Dublin, Ireland
Work Done: New Base Foundation Installed, Membrane Weed Block, New Step(s), New Flowerbeds, Built Brick Pillars, Block Kerbs
Surfacing Material:
Block Paving, Brickwalling, Corrib Paving
Read More