Bettystown Patio Completed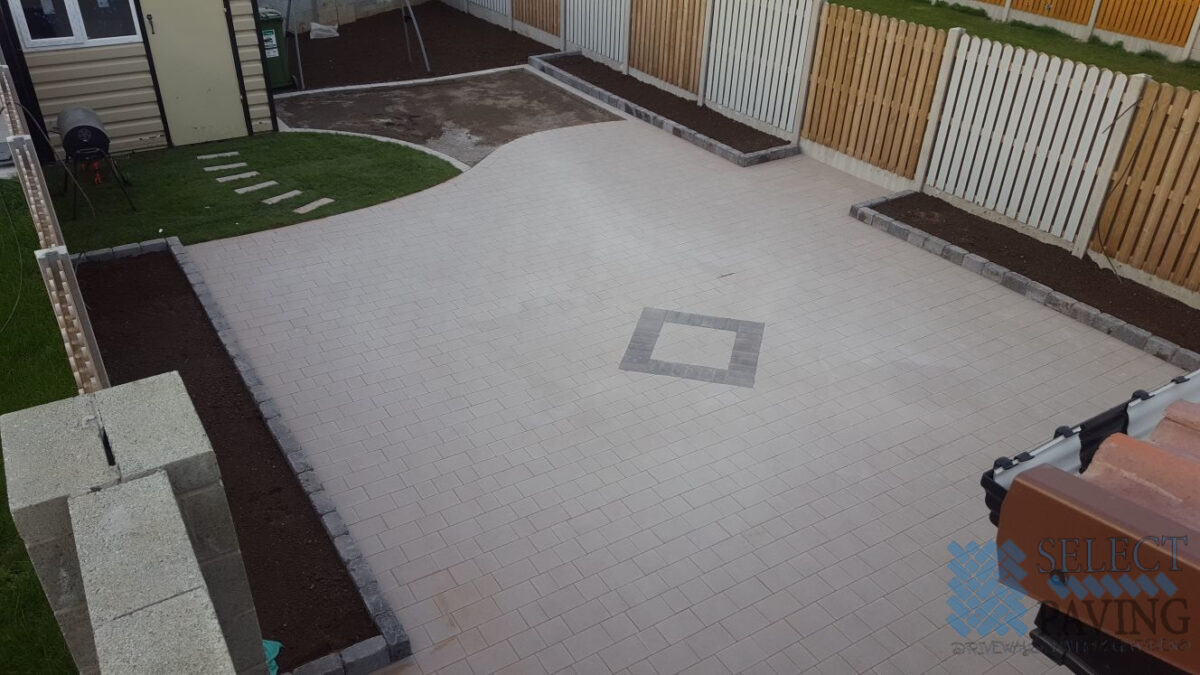 LOCATION
Bettystown, County Meath, Ireland
Job Details
Old patio area renovated and extended with a new patio area for satisfied customers in the Bettystown area in Dublin 5.
The existing area was wholly renovated so a newly extended area could be installed with new flower beds on both sides and a small grass area in the front of the shed for a barbecue spot.
Corrib natural grey with charcoal rumbled kerb stone from Kilsaran used on the retaining flower beds. Standard charcoal paving block used in the diamond pattern in the middle.
Call us now for a quotation on having a new patio installed in Bettystown. You won't find better value or workmanship from any other patio contractor in Dublin.
Call Office: 01 - 6856262 or on our Mobile: 085 - 8335596
The work was:
Patio in Bettystown, County Meath, Ireland
Work Done: Excavated And Removed The Area, New Base Foundation Installed, Membrane Weed Block, New Flowerbeds, Block Kerbs
Surfacing Material:
Corrib Paving
Read More