Leixlip Tarmac Driveway Installation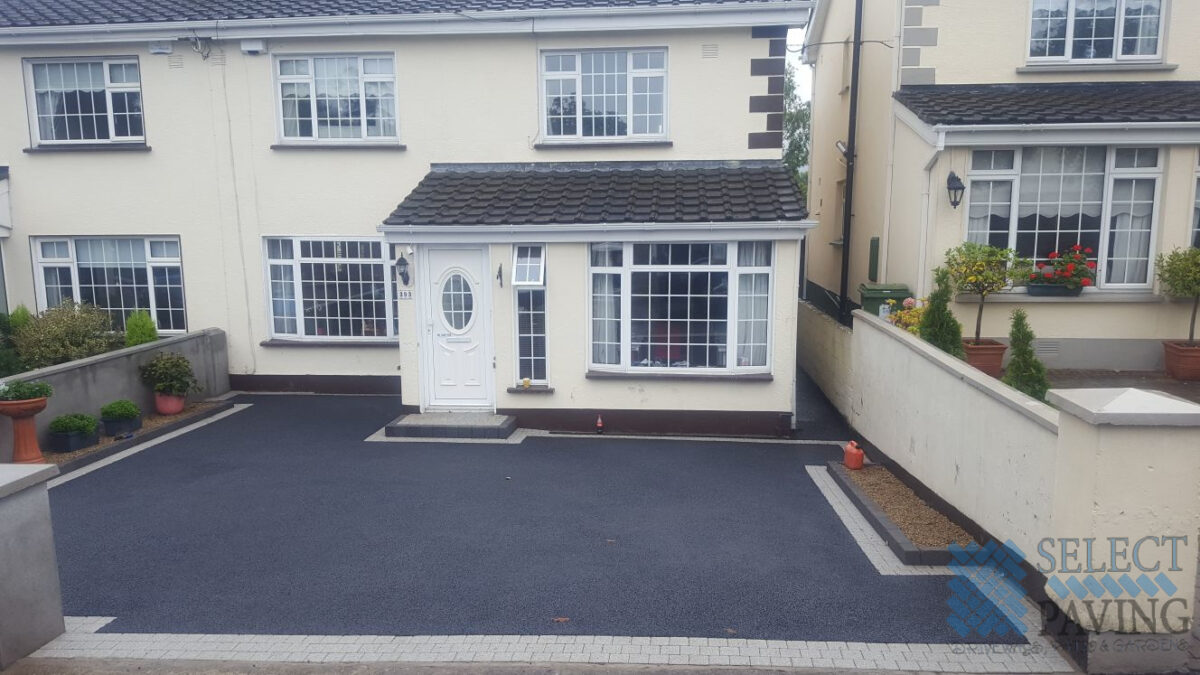 LOCATION
Leixlip, County Kildare, Ireland
Job Details
Select Paving just completed a tarmac driveway installation in Leixlip, Kildare.  The existing driveway was removed and extended in size to accommodate more parking on the driveway.
Two flower beds were installed on either side of the driveway using a kerb. Flower beds topped off with membrane sheeting and Wexford gold gravel to stop weed growth and easy maintenance.
Step created to the entrance of the house. Drainage was installed along the house line to drain any surface water away safely.
Standard black tarmac finish with a triple cobble set border using Newgrange silver granite from Kilsaran.
Call us now for a quotation on having a new tarmac driveway installed in Leixlip. You won't find better value or workmanship from any other tarmac contractor in Leixlip.
Call Office: 01 - 6856262 or on our Mobile: 085 - 8335596
The work was:
Driveway in Leixlip, County Kildare, Ireland
Work Done: Excavated And Removed The Area, New Base Foundation Installed, Natural Stone Border, Membrane Weed Block, New Step(s), Machine Rolled Base
Surfacing Material:
Granite Cobbles, Tarmac
Read More