Gravel Driveway Installation in Sandyford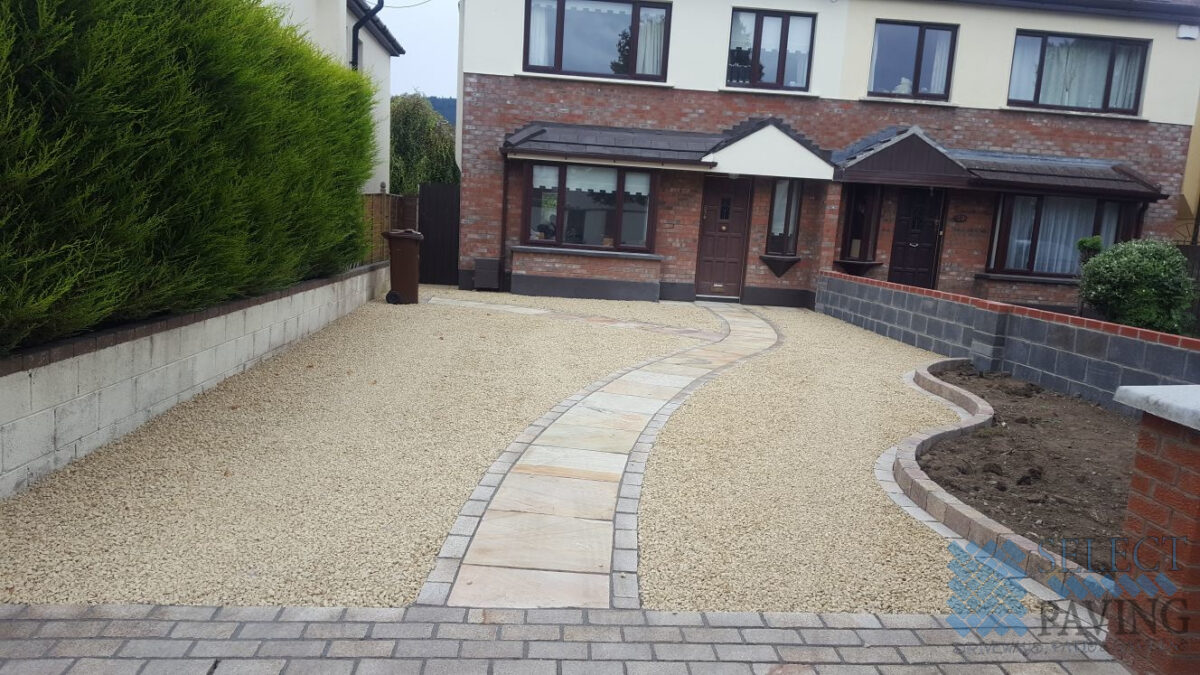 LOCATION
Sandyford, Dublin, Ireland
Job Details
Gravel driveway installed completed in Sandyford area in Dublin. The existing concrete driveway and lawn were removed. New footing for a dividing wall.
The new area was lowered in depth with a new dividing boundary wall installed. Standard concrete block finish on both sides with a brick capping on top. Pinned and tied at both ends of the boundary for added strength.
Small flower bed created in a curved line with a kerb retaining line. New pillar was created at the entrance with a granite border at entrance to retain gravel. A sandstone pathway created through the middle of the driveway in a curved line.
Call us now for a quotation on having a new gravel driveway installed in Sandyford. You won't find better value or workmanship from any other gravel driveway contractor in Sandyford.
Call Office: 01 - 6856262 or on our Mobile: 085 - 8335596
The work was:
Driveway in Sandyford, Dublin, Ireland
Work Done: Excavated And Removed The Area, New Base Foundation Installed, New Walling Built, Membrane Weed Block, New Flowerbeds, Machine Rolled Base, Block Kerbs, Concrete Block Walls, Concrete Block Pillars
Surfacing Material:
Brickwalling, Granite Cobbles, Gravel Stone
Read More