Block Paving Driveway in Glasnevin, Dublin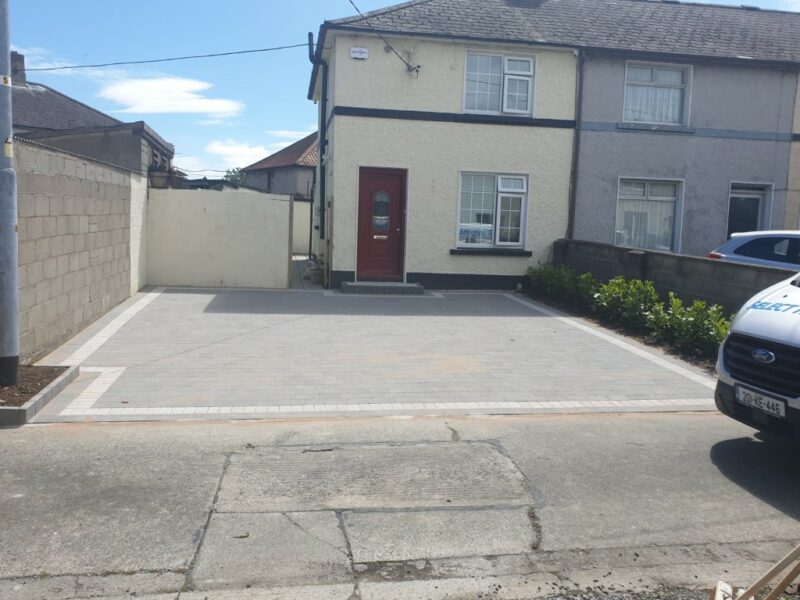 LOCATION
Glasnevin, Dublin, Ireland
Job Details
Take a look at some pictures of this finished block paving driveway, supplied and carried out by Select Paving in Glasnevin, Dublin.
We started by removing the original concrete driveway. Then we laid down a new hardcore foundation on top of a heavy duty membrane and compacted it down.
We also created some flower beds on the side of the driveway for a spot of greenery.
Finally, we laid the driveway with Grey paving blocks and a Light Grey border for contrast.
Check out our website to find more details about our block paving driveway services in Dublin. You can also reach out to Select Paving via social media or via phone to schedule an appointment or to request a free, no-obligation estimate on your own driveway project.
The work was:
Driveway in Glasnevin, Dublin, Ireland
Work Done: Excavated And Removed The Area, New Base Foundation Installed, Membrane Weed Block, New Step(s)
Surfacing Material:
Slane Paving
Read More